The Pacific Northwest is home to a wide variety of whitewater. From stunning gorges peppered with steep drops, to world-class multi-day rivers, it's no wonder that this area attracts rafters with a true passion for whitewater. In the Columbia River Gorge, we have hundreds of whitewater runs in our Oregon and Washington backyards, many with a 12-month paddling season, so die-hard rafters always have something new to explore. We at Wet Planet are lucky enough to receive applications from highly qualified river professionals all over the country for our day trip and multi-day guide teams. Meet the guides who you might be spending time with on your next river trip!
New Members of the Wet Planet Family
Steve Merrow
Steve is joining the Wet Planet Team in 2022 as the Day Trip River Manager, bringing over 13 years of both domestic and international guiding experience, as well as previous experience managing high-level teams of international guides. Steve has been a professional raft guide, safety kayaker, trip leader, and manager on rivers around the world, from Alaska to Iceland, to Chile and California. The Gorge has always held a special place for Steve, and he is truly excited to make the pilgrimage and join the Wet Planet team as River Manager!
Hector Kielblock
Hector Kielblock fell in love with rivers and the outdoors where he was taught to kayak at a young age by his father. Having spent the last 2 years guiding on the closest river to his house, The Kern, Hector is excited to change it up and explore the whitewater of the PNW! Learn more about Hector.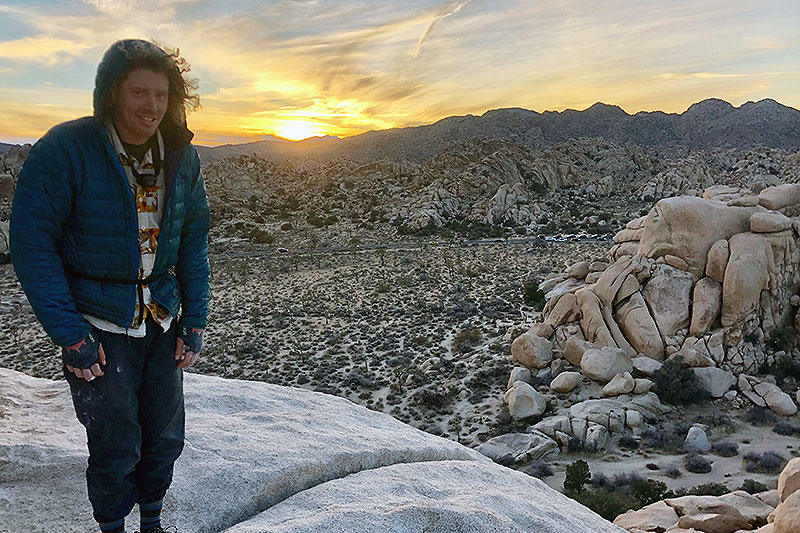 Sara-Anne Leavitt
Sara lives a double life as a full-time student in the winter and whitewater guide in the summer. She first began whitewater rafting through a teen leadership program at the age of 17. Guiding mainly on the Lower Deschutes in Central Oregon, Sara is no stranger to the PNW and is excited to join the Wet Planet Team and experience the White Salmon! Learn more about Sara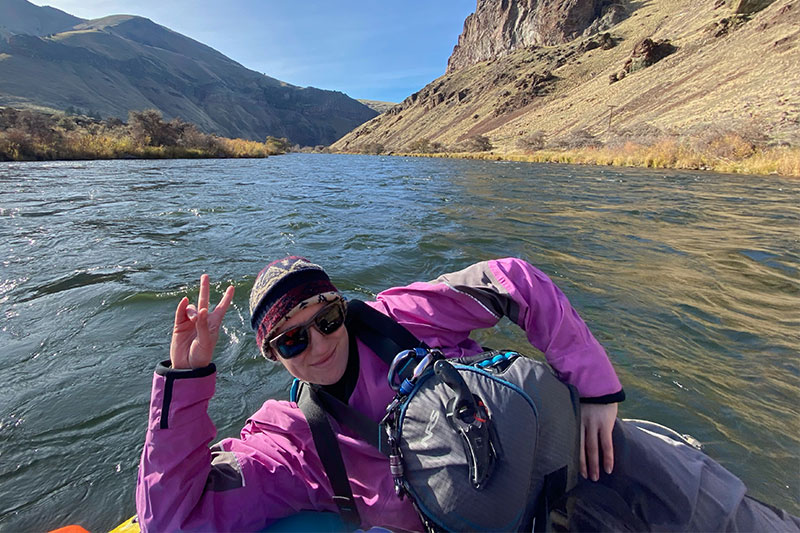 Vincent Grube
After obtaining degrees in Political and Environmental Science in 2020, Vincent moved to Colorado where he trained to be a whitewater raft guide and was immediately hooked. Off the water, Vincent is also a Team Leader for Americorps NCCC where he leads a team of young adults and conducts community service projects across the Western and Southwestern United States. We are so happy that he has found his way to the White Salmon River and decided to join the Wet Planet Team!
Kelly Gladen
Kelly has been a professional whitewater raft guide since 2012. Her passion for the river started at age 16 on the Upper Gauley River in West Virginia. This passion has led her to rivers all over the country including Upper and lower Gauley, Roaring Fork, Shoshone, Pigeon, Arkansas, and many more! Kelly is enthusiastically dedicated to sharing her love for the outdoors and conservation with everyone she has the opportunity! Learn more about Kelly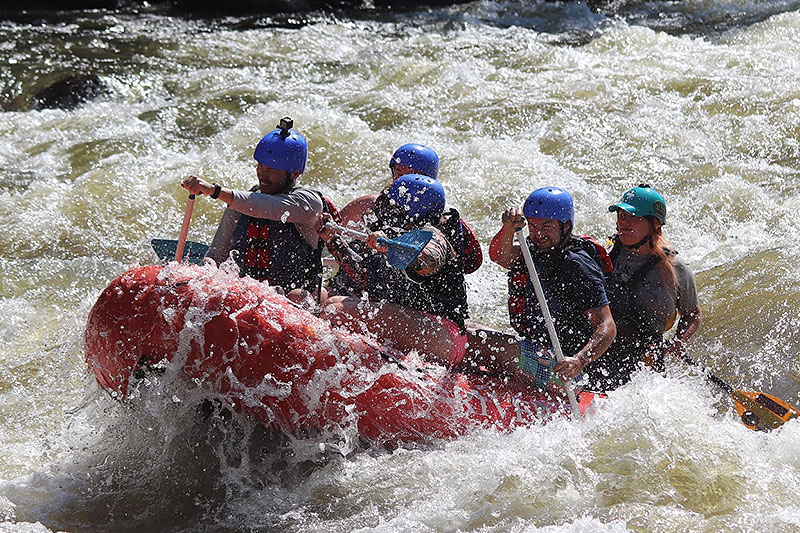 Todd Wolfe
Todd grew up in Salt Lake City, Utah, and was introduced to river rafting in high school when his family joined a trip down the Middle fork of the Salmon River. After returning home, Todd bought a hard-shell kayak from his former piano teacher and was immediately hooked! When Todd began college at Montana State University, he began to avidly pursue kayaking and got a job as a raft guide in Idaho to supplement his addiction to whitewater. Now, wanting to diversify his rafting experience he has decided to call Washington home for the summer and join the Wet Planet team! Learn More about Todd
Elizabeth Anguilm
Elizabeth was born and raised in Indiana where she grew up with a love for all things outdoors. In summer of 2019 she moved to Pennsylvania and started guiding on the Youghiogheny River. Elizabeth took a break from guiding in May 2020 to get her Bachelors degree in Liberal Arts but was ready to jump back into guiding last summer where she went on to guide the Upper Yough. Elizabeth has been spending her off season working on Mt. Hood and snowboarding. When she's not rafting or kayaking, she loves to spend her time biking, hiking, swimming, or being creative! Having moved to Hood River in December, she has gotten to know the area well and is excited to join the Wet Planet Team!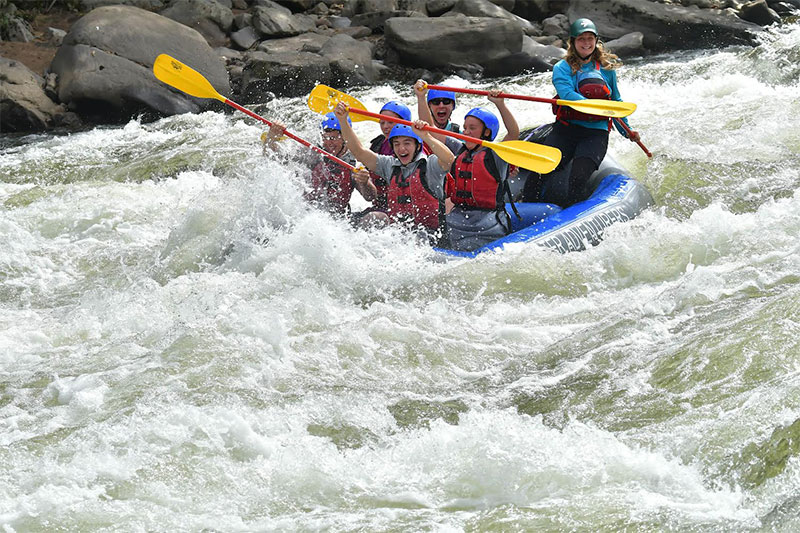 Thomas Christener
Thomas grew up very familiar with whitewater having been raised in California near the American River where he would frequently float. After a referral from a high school teacher, he attended a guide school on the South Fork of the American and has been hooked since. Thomas is excited to further pursue his passion of the outdoors and feels excited to have a job with us here at Wet Planet that will allow him to be on the water everyday!
Morgan Hatchett
Morgan grew up on the Eastern outskirts of Washington State near Spokane, which is responsible for where his love for the water started. Morgan eventually went on to take his first river job as a river trip photographer which then moved into a multi-day guide role, sharing his time between The Wild and Scenic Hells Canyon section on the Snake River and The Wild and Scenic Main Salmon River. Wanting to diversify his rafting experience further, Morgan is excited to call Washington his home once again and join the Wet Planet Team. Learn more about Morgan!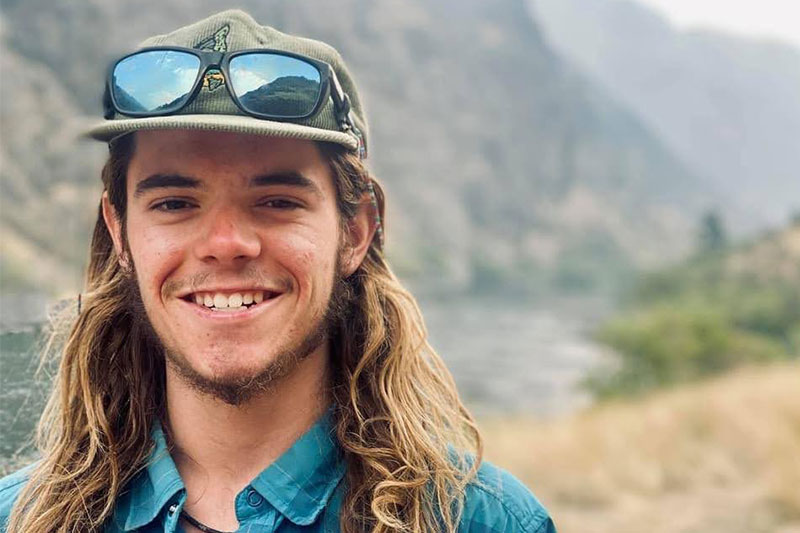 Returning Members of the Wet Planet Guide Team
The Wet Planet guide team can be found most days guiding half-day and full-day trips on the White Salmon River. They love pointing out wildlife, explaining the geology of the area, and can tell you all about the removal of the Condit Dam! In the spring, you can also find them guiding through the basalt canyons of the Klickitat River, and gracefully navigating the steep drops of our Class V trips – the Wind River and Farmlands section of the White Salmon River. When the leaves start to turn in the fall, they spend their weekends on the big, fun wave trains of the Tieton River during the September dam releases. For every trip, Wet Planet guides are excited to share their passion for the river and help you experience some of the most incredible places in the Pacific Northwest!
Many of our river staff also guide multi-day adventures in Oregon and Idaho. There's nothing more magical than spending day after day rafting downstream, mesmerized by stunning wilderness areas on a multi-day river trip. Guides will point out important sites for human history and geology as they navigate downstream. Back at camp, they prepare scrumptious meals for the group while guests kick back and relax by the river. Our expert multi-day guides love spending extended time on the river, and showing their guests the magic of the incredible multi-day rafting experience. These are the guides you'll spend time with on 5-day trips on the Owyhee River in Oregon, and 6-day trips on the Main Salmon River in Idaho!
Nicole Tunnell
Once a professional wine chemist with a degree in Biology and Chemistry, Nicole left her non-seasonal profession to chase her dream of becoming a raft guide. She started guiding on the American River in Coloma, CA, has internationally rafted rivers in Costa Rica, Honduras, Australia, and found a home away from home in Okere Falls, New Zealand rafting on the world famous Kaituna Waterfall. Learn more about Nicole.
Giani Benevento
Giani's distinguished whitewater career began in New York on the Upper Hudson Gorge in 1995, when he was the youngest licensed guide on the river for the next 3 years. He has also guided on the Sacandaga, Lower Moose, the Upper and Lower Gauley, and the New River. Giani started guiding with Wet Planet in 2006, and leads multi-day, single-day, class V, and Guide School. Learn more about Giani.
Todd Collins
A long time veteran of the commercial whitewater industry, Todd has guided rafts and kayak safety boated on rivers in the US from California to West Virginia and from Texas to Alaska, as well as numerous rivers in Canada, Ecuador, and Costa Rica (where he spent two years living and guiding custom kayak trips). When not working on rivers, his paddling adventures also took him to Chile, New Zealand, India, Zambia, Uganda, and Nepal. An expert level kayaker and raft guide, he is equally at home guiding rafts on such legendary Class V rivers as the Upper Gauley and Upper Yough as he is guiding advanced kayakers on jungle rivers in Central America. Learn more about Todd.
Drew Parker
Over the years, Drew has developed an impressive river resume, moving from river guide to trip leader to river manager on the Merced and Tuolumne rivers. Drew's travels have taken him across the United States, Canada, Mexico, Europe, the near East, South America, and beyond. Drew was a team member of the Wet Planet Peru Expedition in 2008, helping guide and lead successful raft descents of the Cotahuasi, Colca and Apurimac river canyons. Now, Drew calls the Pacific Northwest home year-round! Learn more about Drew.
Hannah Tay
After graduating from college, Hannah moved to Colorado where she grew her love of rivers and guiding. Her enthusiasm for travel and new experiences has led her to play and work on rivers in varying parts of the United States, Costa Rica, Canada, Chile, Argentina, Norway and other parts of Europe, and New Zealand.
John Abercrombie
John discovered rafting and canoeing on the Chattooga River when he was in college. Since then, John and his wife Katie have traveled the world in search of great rivers and close friends to share their experiences with. John has been a raft and kayak guide in Alaska, Norway, Nepal, the Grand Canyon of the Colorado, and throughout the Southeast. Learn more about John.
Josh Dickey
Originally from Alabama, Josh started his rafting career on the Ocoee River in 2008. He started chasing summer in 2010 in New Zealand where he guides on the Kaituna, Wairoa, and Ragitaikei Rivers. Since then he's spent more than 250 days each year on rivers for work and recreation. Josh summers in the northern hemisphere and was raft guiding on the east coast, bouncing between the Ocoee River and Youghiogheny River until he found Wet Planet and the White Salmon River in 2019. Learn more about Josh.
Niq Baldwin
Niq grew up in South Carolina near the Chattooga River, and started his whitewater career after he graduated from Clemson University. He guided on the Chattooga for a few seasons before joining the Wet Planet Team in 2019. He splits his time between raft guiding and working as a whitewater photographer, shooting photos of Wet Planet trips. Learn more about Niq.
Dave Rhodes
Dave is a jack of all trades and has many careers in his lifetime. In 2018, he and his wife Arwen shifted gears into seasonal work. Dave's love of water led him to whitewater rafting, and he and Arwen have enjoyed many multi-day river trips in Oregon, Idaho, Utah, Colorado, California and Washington. Dave joined the Wet Planet multi-day team in 2020, and continues to hold up his reputation as the Jack of all trades with maintenance projects at the Wet Planet Base. Learn more about Dave.
Sharon Saltoon
Sharon first fell in love with whitewater taking day trips on the Snake River in Jackson Hole with her family. Her passion for whitewater grew after taking a kayaking trip in Montana in 2015. She went on to raft guide and teach kayaking on the Rogue River before joining the Wet Planet Team in 2019. Along with part-time kayak instruction and multi-day trips, Sharon is also the year-round Reservations and Communications Manager at Wet Planet! Learn more about Sharon.
April Agranoff
April began her guiding career through her college outdoor program in Lake Tahoe, navigating the forks of the American River. After several seasons in the Sierra Nevada foothills, she found herself on the Kaituna River in New Zealand. Drawn to the Pacific Northwest, she began exploring the Wenatchee and White Salmon. Learn more about April.
Ethan Passant
Ethan began guiding in 1996 on the Arkansas River. After spending 6 seasons there, he ventured on to the Taylor River for the following decade, where he met his wife. He has also guided on the Gauley River in West Virginia, the Rio Grande in New Mexico, and has kayaked across the west in Arizona, New Mexico, Utah, Washington, California, Idaho, and Colorado. Learn more about Ethan.
Jeremy Bisson
Jeremy grew up in Washington, where his dad first introduced him to rivers, spending time on the Wenatchee, Nooksack, Methow, and White Salmon. Jeremy became enthralled with whitewater at a young age, and now is an accomplished guide and support kayaker on all the rivers that Wet Planet runs.
Durham Jacklin
Durham, originally from Utah, found his passion for whitewater back in 2016 after moving back to the USA from living abroad in Chile where he learned to speak fluent Spanish. He has been paddling rivers all over the country and now finds himself exploring all the whitewater that the PNW has to offer!
Ashton Rennegarbe
Ashton lives a dual life working on the river and at a charitable foundation. He has chased whitewater across California, New Mexico, Washington, Oregon, and Alaska. Now calling White Salmon home, he loves being apart of the Wet Planet team and work alongside the best guides in town, on the most beautiful rivers in the country. Learn more about Ashton.
Dylan Benson
When Dylan moved to Bellingham, WA, in high school, his love affair with kayaking began. He loves the abundance of magical creeks in NW Washington and the river community. Wanting to share the river with others and bring people to places only accessible by kayak is why Dylan chose to start guiding and teaching kayaking.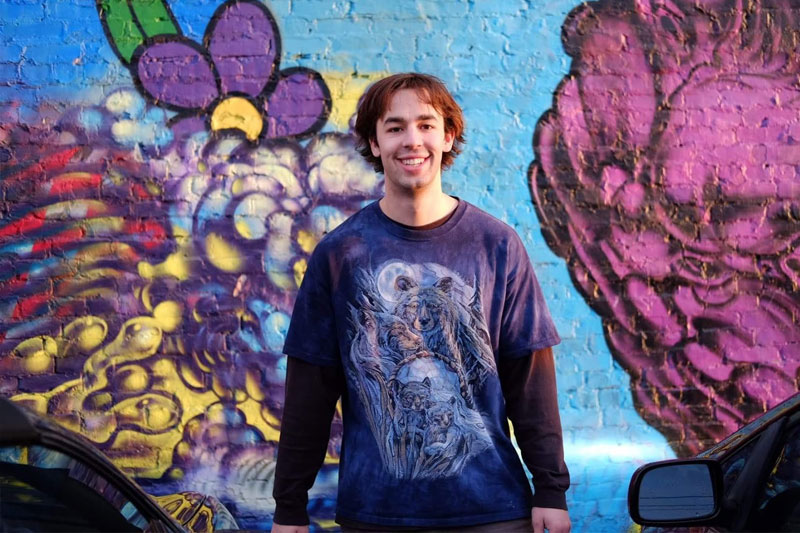 Claire Simon
Claire started kayaking after she graduated high school, when she took a kayak roll class in a swimming pool on a whim and was instantly hooked on the feeling of paddling. Claire went on to teach kayaking and guide rafts on the Colorado River in Moah, Utah. She loves teaching kayaking because it allows her to show others the joy to be gained from the experience of human connection in a natural, beautiful, rough-hewn outdoor setting.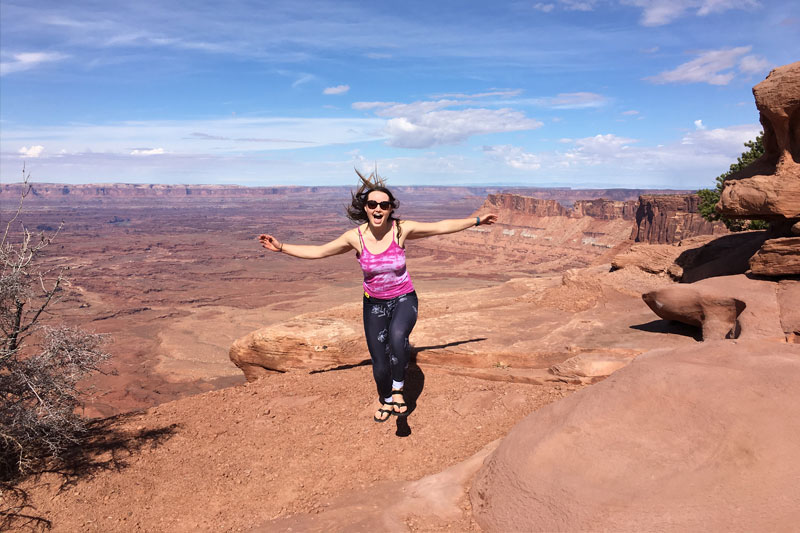 Rain Norman
Rain grew up in Trout Lake, WA, and has spent his life paddling the White Salmon River. His parents are whitewater enthusiasts, and paddling is in his blood. After starting out as a dishwasher in the Wet Planet Café when he was a young teen, he's worked his way up, honed his skills, and is now a raft guide on the White Salmon River! Learn more about Rain.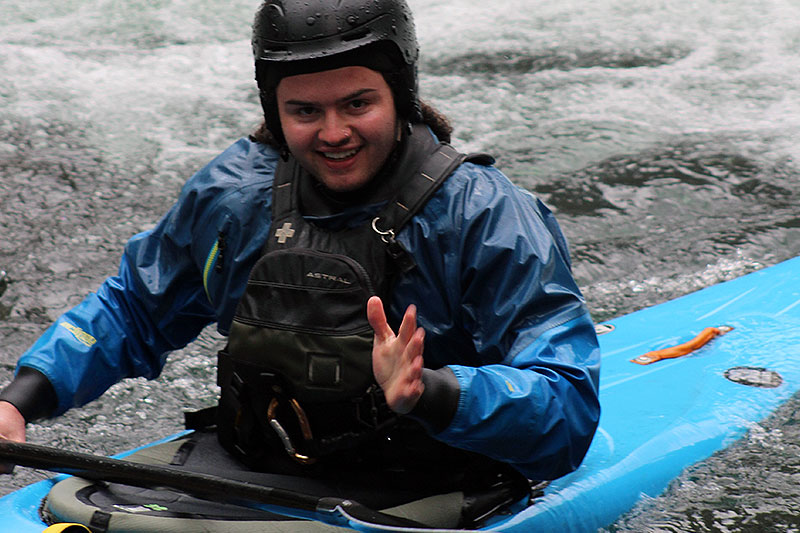 Seth Regan
After growing up spending most of his days running around along the coast of rural Connecticut, Seth decided to move towards the mountains and attend West Virginia University. After graduating, he was convinced easily to try raft guiding for just one season and has never looked back. After spending the last few years rafting and kayaking rivers in Pennsylvania, Maryland, West Virginia, Montana and Idaho, he is making the cross-country move in 2021 to the White Salmon and get his first taste of Pacific Northwest whitewater. Learn more about Seth.
Sydney Lynch
Sydney joins the Wet Planet team in 2021 for her 5th year on the water. After working in equine occupational therapy for a while, she wanted a change of scenery and turned to the river for a new challenge. She fell in love with Colorado, but unfortunately there's not a lot of water that sticks around Durango, so she is heading to White Salmon in the pursuit of year-round whitewater! Learn more about Sydney.
Alex Taylor
Alex started professionally raft guiding and kayaking in 2015 and now is a year-round guide. He has rafted in New York, Idaho, Montana, Colorado, California, Oregon, and now on the White Salmon here in Washington! After the White Salmon guiding season, Alex heads down to the southern region of Chile on the big waters of the Rio Futaleufu to continue the fun!
Zach Ponevac
Though he had never experienced whitewater before, Zach decided on a whim to get a summer job as a raft guide on the Youghiogheny River – and was immediately hooked. A few years later, Zach has rafted and kayaked all over the United States, including 7 seasons guiding class III – V whitewater, before heading to White Salmon in 2020. Learn more about Zach.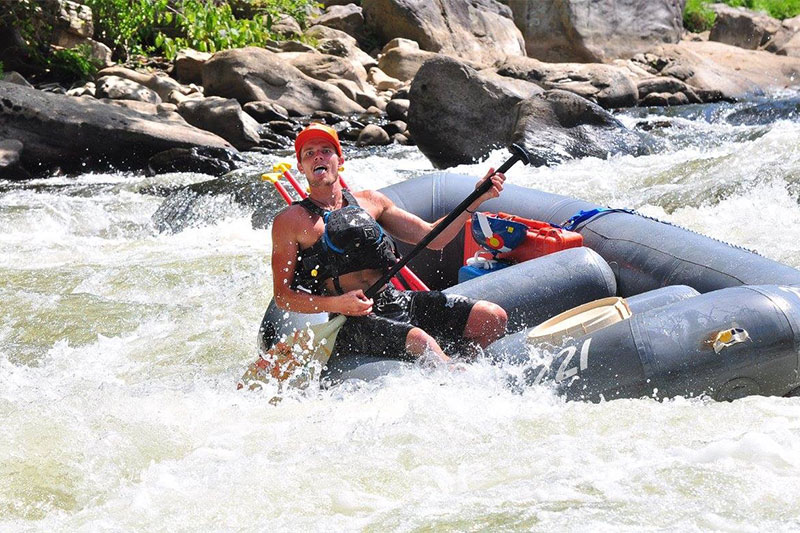 Join the Wet Planet Team on the river!
Whether it's rowing an 18 ft raft down Idaho's Salmon River for 6 days or guiding a half-day rafting trip on the White Salmon River, the Wet Planet team is excited to experience new adventures on the river with you this season!