Benefits of taking a swift water rescue course
If you've ever thought about taking a swift water rescue course either for yourself or a job, we're here to tell you to make it happen. There are so many known benefits, but it's the unknown benefits that are the vital ones. What we mean by "unknown" is the potential situations you may find yourself in where these skills become vital to your own life or someone else's.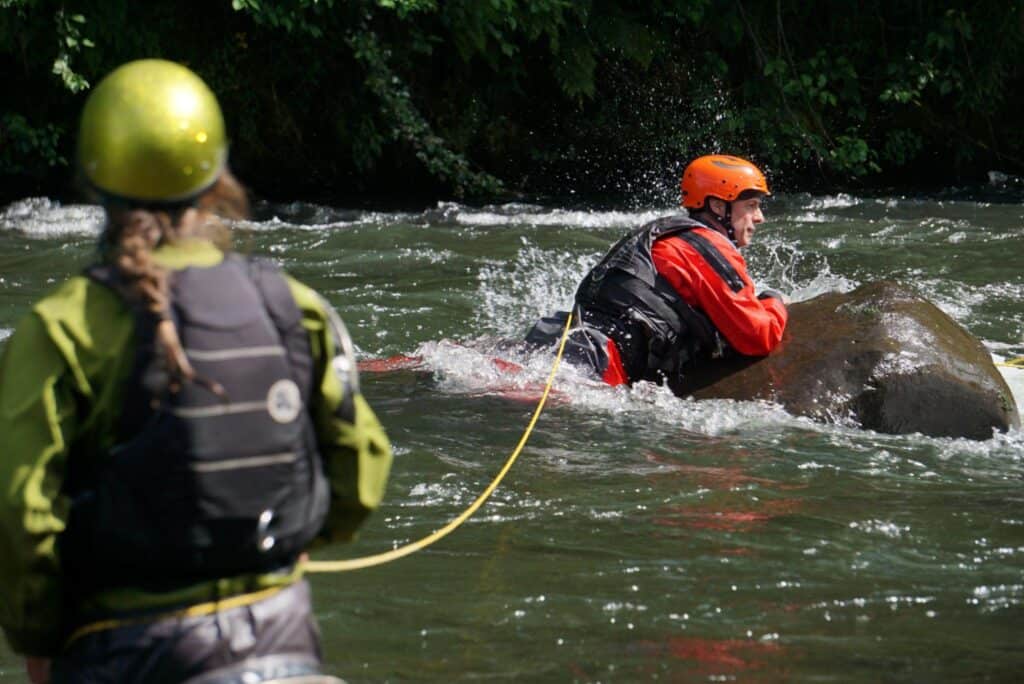 In the Columbia River Gorge, we find rivers and fast-moving water all around us. It seems only prudent to be prepared if or when water recreation becomes hazardous. There is always an inherent risk involved with moving water. Being educated in the risks doesn't only mean acting in an emergency, but most importantly knowing how to avoid creating an emergency.
The benefits you can expect to get from a course:
Developing knowledge to make educated choices in how to mitigate risk while on or near moving water
Understanding your capabilities in and around rivers and other swift-moving water sources
Knowing what gear you should have and why
Being able to know how and when to act in case of an emergency
Identifying hazards and mitigating the risk involved
Improving leadership skills during an emergency
Learning or improving your knowledge and proficiency with knots
Improving communication on or around moving water
Who the course is for
A swift water rescue course is for everyone. The course curriculum is designed for river and rescue professionals but has extensive benefits for anyone involved in river recreation or EMS.
If you spend time on, near, or around moving water this course is for you. It will not only teach you rescue techniques, but it will also educate you on how to recreate more safely and inform those around you to do the same. The best use of this course is to help you avoid emergencies. It will also gear you with skills to help you manage a swift water emergency should one occur.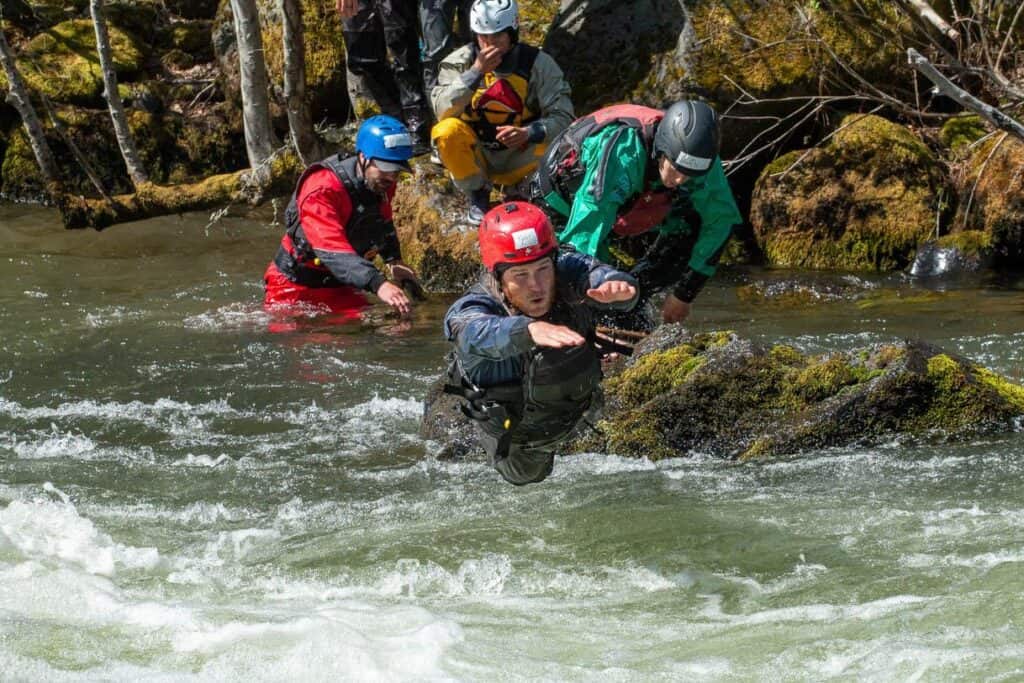 What to expect from a course
When looking for a quality course, make sure there is a combination of classroom lessons along with hands-on skills practice. This is NOT a course you want to take online. Transferring the knowledge you learn in a classroom to the river will take some practice and is a vital part of the learning process. You should be getting in the river for all of our rescue courses. Wet Planet courses always include any river and rescue gear you will need for your course.
Typical topics covered in a course (not limited to):
Rescue gear and preparation
Rescue organization and leadership
Rescue ropes
Swift water swimming
Swimmer rescues
Shallow water wading and diving
Victim stabilization
Boat retrieval
Rope systems
Mechanical advantage systems
River hazards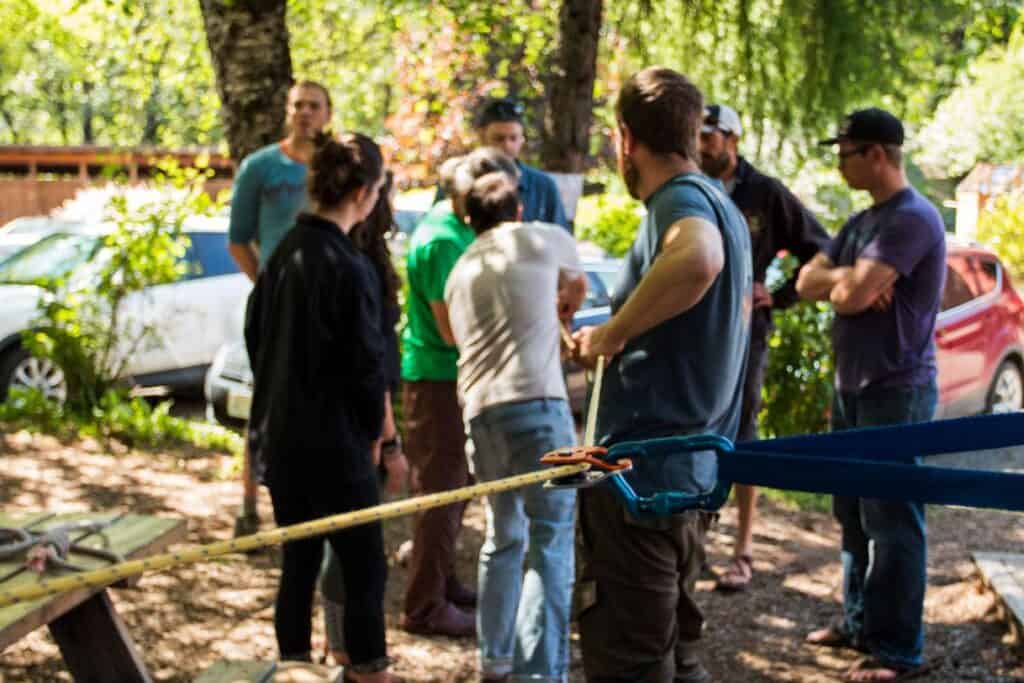 Do I need a certification? If so which one is right for me?
Depending on where you choose to take your course will depend on if a certification is received. At Wet Planet we offer 3 different courses course based on your needs: SRT, WRT, and RRC.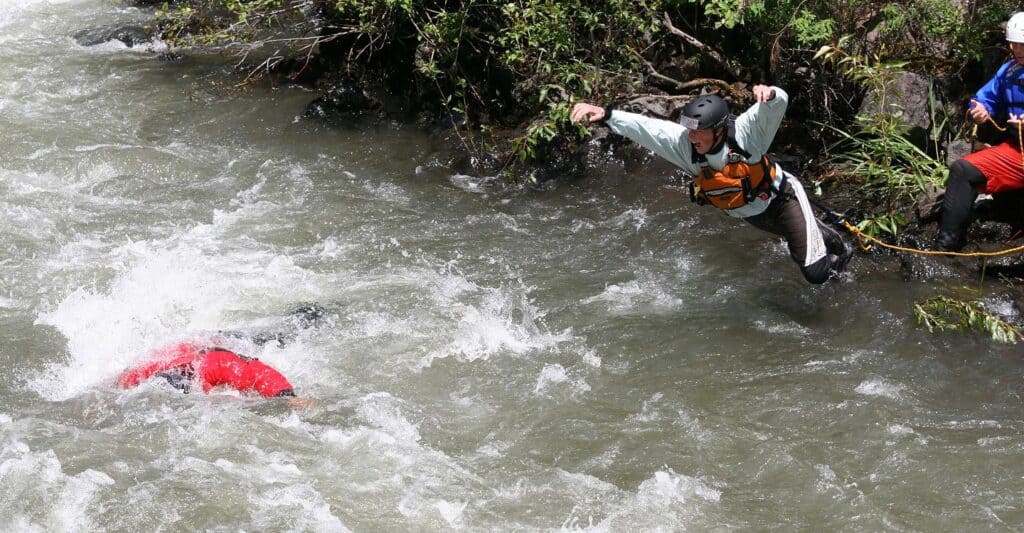 Trusted Providers
Obviously, Wet Planet is our #1 choice, but we understand that courses are needed in more places and dates than we can provide.
Learn more and see dates available for courses at Wet Planet.

If you need a different location or different dates, we recommend finding courses provided by either Sierra Rescue International or Rescue3 International.