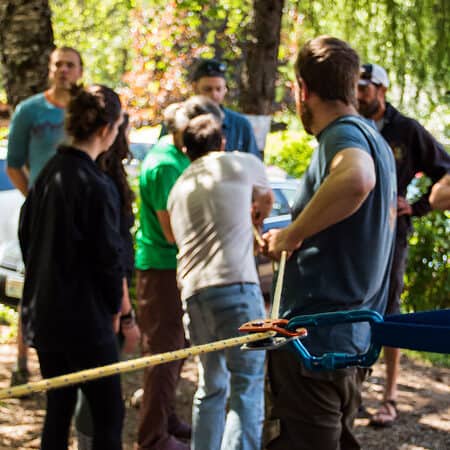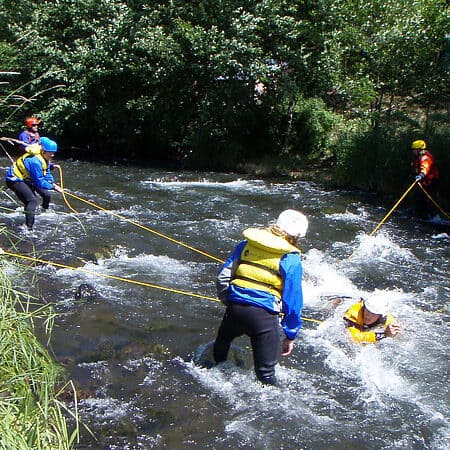 River Rescue Certification – Professional (RRC-Pro)
RRC-PRO CERTIFICATION PROVIDED BY SIERRA RESCUE INTERNATIONAL
Overview
---
Requirements: Must have previously taken a river rescue course

Certification: RRC-Pro certification through Sierra Rescue International
---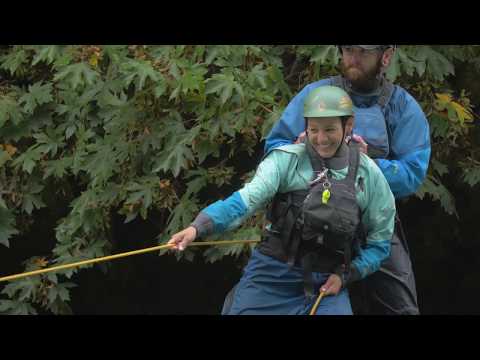 River Rescue Training Course for River Guides and Kayak Instructors
RRC-Pro Certification Provided by Sierra Rescue International
Taking river rescue training for boaters to a new level, the 2-day River Rescue Certification for the Professional (RRC-Pro) is a fast-paced, scenario-based rescue course designed to develop the ability to choose good actions when a river rescue is necessary. This hands-on and physical course focuses on quick reaction time and a thorough understanding of options and resources. The skills testing component will also emphasize knowing personal limits and skill level, knowledge of basic rope skills, and the ability to execute a rescue as part of a team at night. Students will receive internationally recognized certification through Sierra Rescue International.
Prerequisite: Must have previously taken a River Rescue Course.
Who this course is ideal for: This curriculum has been designed for individuals who spend a good portion of their lives on whitewater rivers in a professional capacity (specifically river guides and kayak instructors) or paddlers who already have a solid base of boating and basic rescue skills and are interested in working on the river in a professional capacity in the future. Private rafters, kayakers, and other boaters should take the 2-day River Rescue Certification (RRC) course. Fire and SAR personnel should take the NFPA-compliant Swiftwater Rescue Technician (SRT-1) course. DWR, Fish and Game personnel, environmental consultants, fisheries biologists, and other professionals who work around streams and rivers should also consider the Whitewater Rescue Technician (WRT).
What Makes the RRC-Pro Different
Higher pace and intensity of exercises: Everything in class will be designed to challenge folks who spend a good percentage of their time on the river. Scenario-based learning will challenge students with realistic rescue situations.
Addition of a night operation: River professionals on overnight trips need to be able to respond in the dark. Understanding the challenges and how to organize for success is critical, as well as knowing what extra items must be on-hand. This nighttime scenario may be a search, a swim, or both. It will be up to the instructor based on the location of the course, the weather, and the river flows.
Addition of skills and performance evaluation: The objective here is to gain an assessment of a student's ability to "perform" rescue skills. These include good access and assessment skills and the ability to stabilize a scene and evacuate a patient. Emphasis is on the actual skill set and the student's ability to know their strengths and weaknesses. This section will include swimming, self-rescue, throw bagging, basic rope skills, and the ability to operate as part of a team.
Addition of a task book: Adding the task book allows for constant re-certification and continuing education. Students can keep their skills up to date through various options, including online training, workshops, yearly 1-day updates, and refreshers. This will be clearly defined in the course and the back of the workbook.
The RRC-Pro is the premiere river rescue course available specifically for professional river guides and kayak instructors!
The cost: $300 for certification by Sierra Rescue International. Lunch is not included, but feel free to bring your own. The Wet Planet Café has an assortment of delicious hot or cold sandwiches and other tasty offerings, available for purchase.
Requirements: Must have previously taken a river rescue course and have a solid foundation of paddling skills
Read More
TRIP REVIEW
---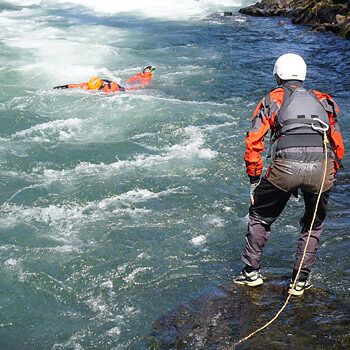 "Great River Rescue Course – A group of us were in White Salmon and Husum for a River Rescue Certification course. The course was very well done and all agreed we learned a ton. Jeff and Seamus were wonderful instructors and highly recommended."
- Stone L. from Boise, ID
Read More