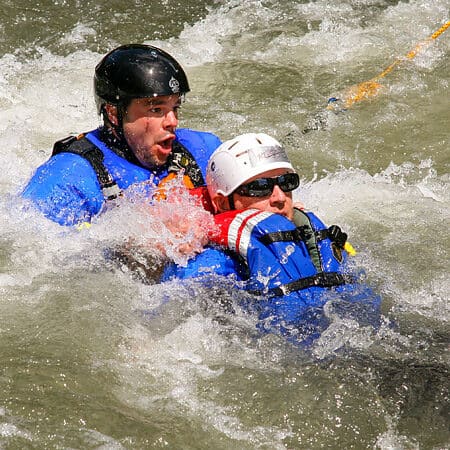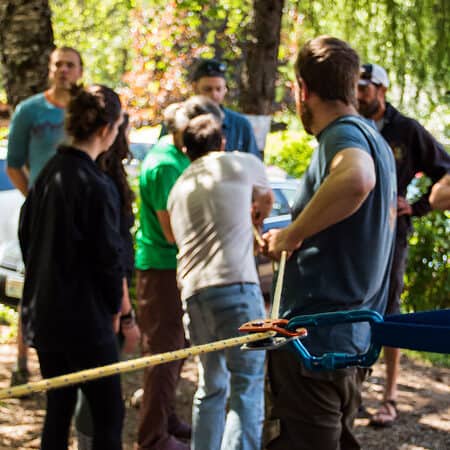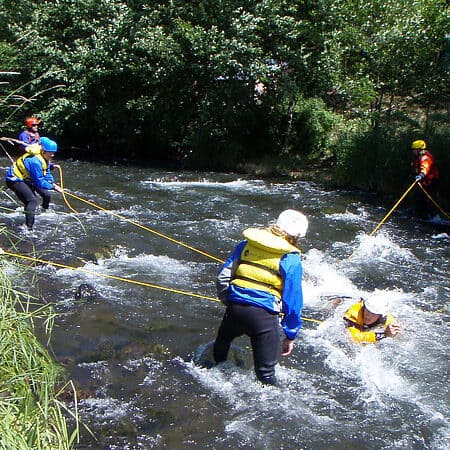 Whitewater Rescue Technician (WRT)
WRT CERTFICATION PROVIDED BY RESCUE3 INTERNATIONAL
Overview
---
Requirements: No rescue experience required, must be competent swimmer

Certification: WRT certification through Rescue3 International
---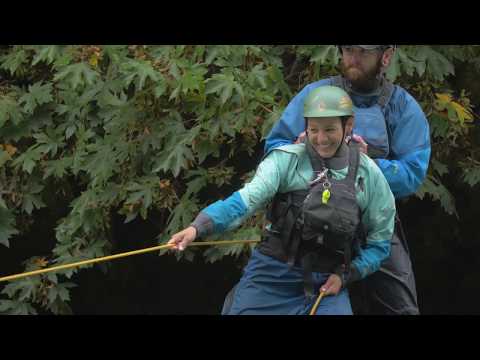 3-Day River Rescue Training for Agency Personnel
WRT Certification Provided by Rescue 3 International
Who the class is ideal for: This course is designed specifically for people who work on or around rivers. DWR, Fish and Game personnel, environmental consultants, fisheries biologists, and other professionals who work around streams and rivers will find this course perfect for their needs. Fire and SAR personnel should take the NFPA-compliant Swiftwater Rescue Technician (SRT-1). Professional river guides and kayak instructors should consider the River Rescue Pro (RRC/WRT-Pro). Private rafters and kayakers should take the 2-day River Rescue Course (RRC/WRT).
This fast-paced course emphasizes on-river scenarios to help students develop the ability to choose good actions when a river rescue becomes necessary. Taught by paddlers who spend a good portion of their lives on whitewater in a professional capacity, this course will focus on quick, efficient, low-tech techniques for rescue that utilize the basic gear that you are likely to carry with you on the river in your boat.
Typical topics for the course include:
Rescue gear and preparation
Rescue organization
Practice with rescue ropes
Whitewater swimming
Strong swimmer rescues
Shallow water diving and wading
Victim stabilization
Boat retrieval
Ropes systems
Mechanical advantage systems
Strainer management
What Makes the WRT Different
River rescue skills for people working around rivers: The Whitewater Rescue Technician class is designed primarily for folks who spend time around rivers as part of their jobs (environmental consultants, fisheries personnel, etc.) but are not SAR professionals. Time is spent discussing topics that are pertinent in a professional capacity, such as liability concerns, pre-rescue incident organization, and industry standards.
A mixture of classroom and practical river scenarios: The WRT mixes classroom and river time to present the most well-rounded training possible. We'll spend about half of the course in the classroom discussing the fundamentals of river rescue, especially as it pertains to people working around the river, and half of the course out on the river practicing rescue skills.
The cost: $405 for certification by Rescue 3. Lunch is not included, but feel free to bring your own. The Wet Planet Café has an assortment of delicious hot or cold sandwiches and other tasty offerings available for purchase.
Requirements: good physical condition and the ability to swim
Read More
TRIP REVIEW
---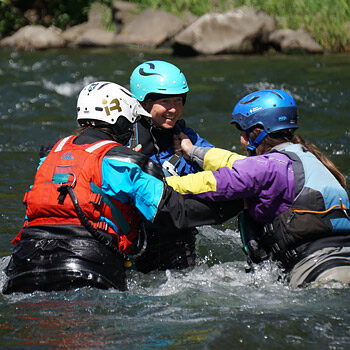 "Recently took the swift water rescue course here. very well done! Johnathan Blum did an excellent class teaching the material."
- Matt M. from Beaverton, OR
Read More