Decades spent raft guiding have taught us one thing: whitewater changes lives. We've seen worries wash away from the stressed-out businessmen, genuine play incorporated back into a mom's day, and new raft guides travel the world exploring river cultures for a more fulfilling life experience. It all started with attending a raft guide training that sparked their inner curiosity and lit their adventure streak. Below are our top 7 reasons why this year's Wet Planet Paddle Raft & Rowing School can do the same for you.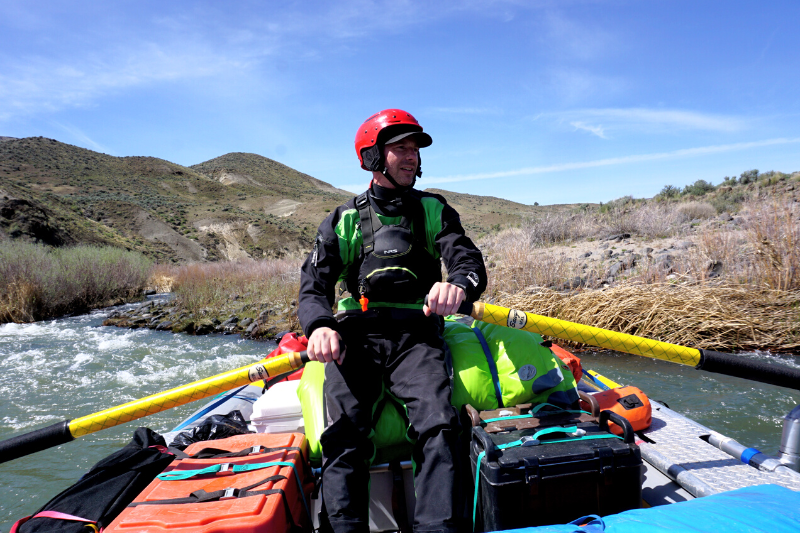 1. Raft all the best rivers in the Columbia River Gorge for less.
The Pacific Northwest is one of the wettest regions in the country, as well as one of the steepest. With 12,000 ft. volcanoes dropping to sea level and rain falling throughout the year, whitewater rafting in the Columbia River Gorge is arguably the best in the country.
During our eight day Guide School you'll get to experience all the greatest rivers in our area, for less than the cost of individual day trips. The first two weekends of Guide School are spent on these rivers, from the White Salmon River to the Hood River to the Wind River to the Klickitat River, helping you to experience the incredible range of whitewater rafting trips in the Columbia River Gorge.
2. Quality time with the raft guides who are living the dream (and want to help you do the same).
Giani guides on the east coast's infamous Gauley River every fall after he wraps up his season in Idaho guiding multi-day trips on the Main Salmon River. Sydney, better known as Squid, has chased whitewater across the U.S. and and loves to share her passion for rafting. Josh has spent almost every winter since 2010 in the southern hemisphere (where it is summer) and where he works a trip leader, sledge guide, and raft support kayaker on the Kaituna, Wairoa , and Rangitaiki rivers in New Zealand. Niq (yes, with a Q) brings his Southeastern charm and whitewater experience to every trip, and when he's not working on the river, you'll find him R1'ing in his shredder (we'll let him tell you all about R1'ing!). These are just a few of the expert Wet Planet Staff who will teach you all the ins and outs of running rivers, and everything that goes along with it! All have dedicated their lives to whitewater, and are also pretty fun to hang out with.
While they teach you the technical skills of navigating whitewater, basic rescue training maneuvers and the group dynamics of a raft trip, you'll inevitably garner some of their passion and enthusiasm for life. They are "living the dream," and for eight days at Guide School, so can you.
3. Multi-day trip secrets revealed.
Planning a vacation can be hard. Planning a multi-day rafting trip can even more intimidating. As we raft through the wilderness of southern Oregon's Owyhee River, we will unveil the secrets of multi-day river guiding, and show you that it's not so hard to plan a multi-day rafting trip once you know the tricks. Learn to wow your group with a scrumptious meal, pack a boat with ease and efficiency, and paddle or row a raft through exciting waves and rapids. Even those who have previous multi-day experience can learn the pro tips on how to put together a seamless multi-day trip.
4. Gain confidence in the face of challenge.
Our lives are riddled with difficult decisions and challenging situations. We can either try to avoid them, or embrace them with confidence.
When guiding a raft, important decisions not only need to be made fast but must be made with absolute confidence. Guide school helps students to trust in their own decisions, even when the outcome is not obvious and the consequences are great. After navigating through whitewater under the guidance of our expert staff, you will inevitably find that making everyday decisions is easier and your confidence to approach challenging situations is greater, on and off the river.
Guide School is also includes the first introduction to river rescue skills. Being proficient in the technical skills of rafting is a great first step, but gaining the skills that will help you respond appropriately when things go wrong on the river makes you an invaluable crew member. You'll get an intro to basic river rescue techniques, which you can expand upon during the 2-day River Rescue Course for private boaters.
5. Simplify and focus on what makes life so blissful.
Multi-day raft trips are the best way to spend precious vacation time; they simplify life's necessities, and those who are lucky enough to experience a multi-day trip are immersed in the country's most beautiful locations. Once your bag is packed and you push off the beach, you quickly begin to see that you don't need fancy gadgets and expensive toys to enjoy life's beauty. In fact, you may even see that they get in the way of it.
Immersing yourself in the spectacular scenery of the "grand canyon of Oregon" can also help attachments to material goods and future plans slip away. Learning to guide a raft down Oregon's Owyhee River is the best way to start a more fulfilling life, focused on blissful experiences, friendships and natural beauty.
6. Sleep under the stars, paddle through canyons, soak in hot springs, and enjoy perfect sunsets.
Honestly, what could be better?
Each night, after learning how easy it is to cook with a Dutch oven, the night sky opens up to reveal a twinkling backdrop to lull you to sleep. Drifting around each river bend you descend deeper into the colorful desert canyons in a continual 360 degree view of incredible Owyhee River geology. You pull the raft to shore after splashing down amazing rapids to take a soak in natural hot springs surging from the earth's crust.
7. Learn to lead.
Leadership is the cornerstone of nearly every form of success. By stepping up your whitewater experience from a guest to a guide, you will learn what it takes to lead a group of people into the unknown. The development of this skill on the river easily transfers over to other elements of your daily life. Raft guides speak in front of groups with more confidence, make quicker and smarter decisions, and influence the experience and opinions of others. There's a reason why whitewater rafting is a top activity for corporate team-building outings.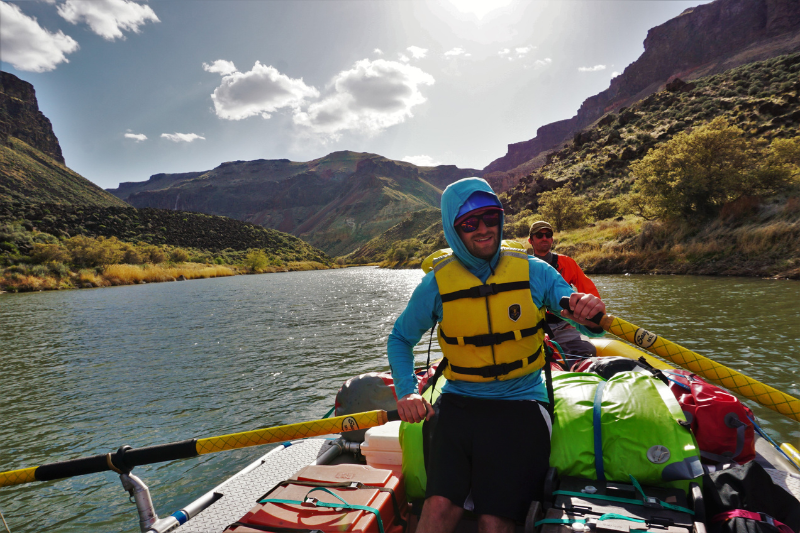 Guide School at Wet Planet will help you take the wheel to learning both the hard skills and techniques of raft guiding, as well as the soft skills of leadership and confidence. Most of all, you get to spend eight days immersed in the best river rafting in the Northwest, with some of the most fun and knowledgeable instructors around. Spots fill up fast, so don't miss the chance to join us on Wet Planet Guide School in the spring!
---
Author Susan Hollingsworth writes for Wet Planet Whitewater, Canoe & Kayak Magazine, American Whitewater, and any other river-related publication she can find.