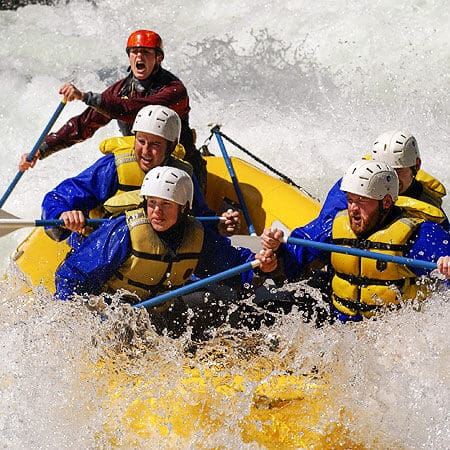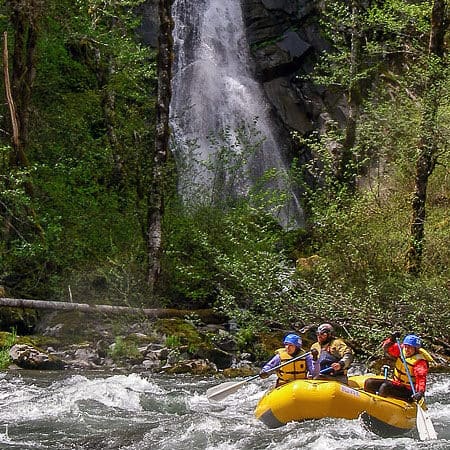 Wind River Rafting Trip
CLASS V RAFTING - SIMPLY THE BEST IN THE PACIFIC NORTHWEST. PERIOD.
Overview
---
7 Hours | 11 Miles
April - May
Difficulty: Class IV – V (previous experience required)

Includes: Riverside lunch
---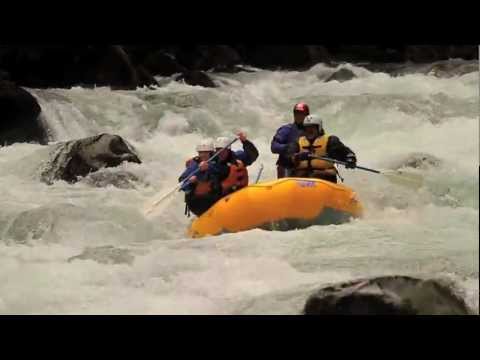 Wind River Whitewater Rafting – The Next Level of Rafting Adventure
One of the most challenging commercial river rafting runs in the Pacific Northwest, the Wind River cascades through tightly spaced boulder gardens and steep ledge drops in a series of Class IV to Class V rapids. Whether you are a local seeking the next "backyard expedition" or on an adventure vacation in the Columbia River Gorge, Wind River rafting delivers the perfect combination of whitewater challenge and spectacular scenery.
Flowing through a quintessential Washington river canyon, the Wind River cuts deep into the surrounding Columbia River Gorge mountains. Crystal-clear blue waters support large Spring Chinook and Steelhead Salmon, making their way up the steep and chaotic whitewater to spawn. Bald Eagles nest high in the trees along the river bed, majestically circling above in search of a meal. Waterfalls tumble into the river from high cliff walls. Green mosses and plants cloak the rocky canyon walls, rounding out the spectacularly colorful views of the Wind River gorge.
Higher precipitation levels in the spring and early summer make running the whitewater of the Wind River possible. The run feels steeper at lower flows, filled with tight and technical moves. With more water, rapids fill in for a constant stream of waves, holes, and drops. To experience both unique trips, you will just have to see the river twice!
At any flow level, Wind River rafting is a non-stop adrenaline rush in one of the Pacific Northwest's most spectacular river canyons. This rafting trip is recommended for rafters with some experience: those adventure-seekers looking for the ultimate rafting experience in the Pacific Northwest. Guests and guides will scout and run rapids such as Ram's Horn, Initiation, and Climax Falls. Raft guests should be prepared for paddling through challenging whitewater and rock-scrambling during portages. Get a taste of the action with our Wind River photo slideshow.
Your Wind River rafting trip will include a riverside lunch and an expert Class V raft guide. Trips meet at the Wet Planet Whitewater headquarters and travel to the river as a group.
Looking for a multi-day adventure? Springtime is perfect for combining multiple rivers to create a supreme river rafting vacation in the Columbia River Gorge. Check out our spring multi-river package trips.
Read More
TRIP REVIEW
---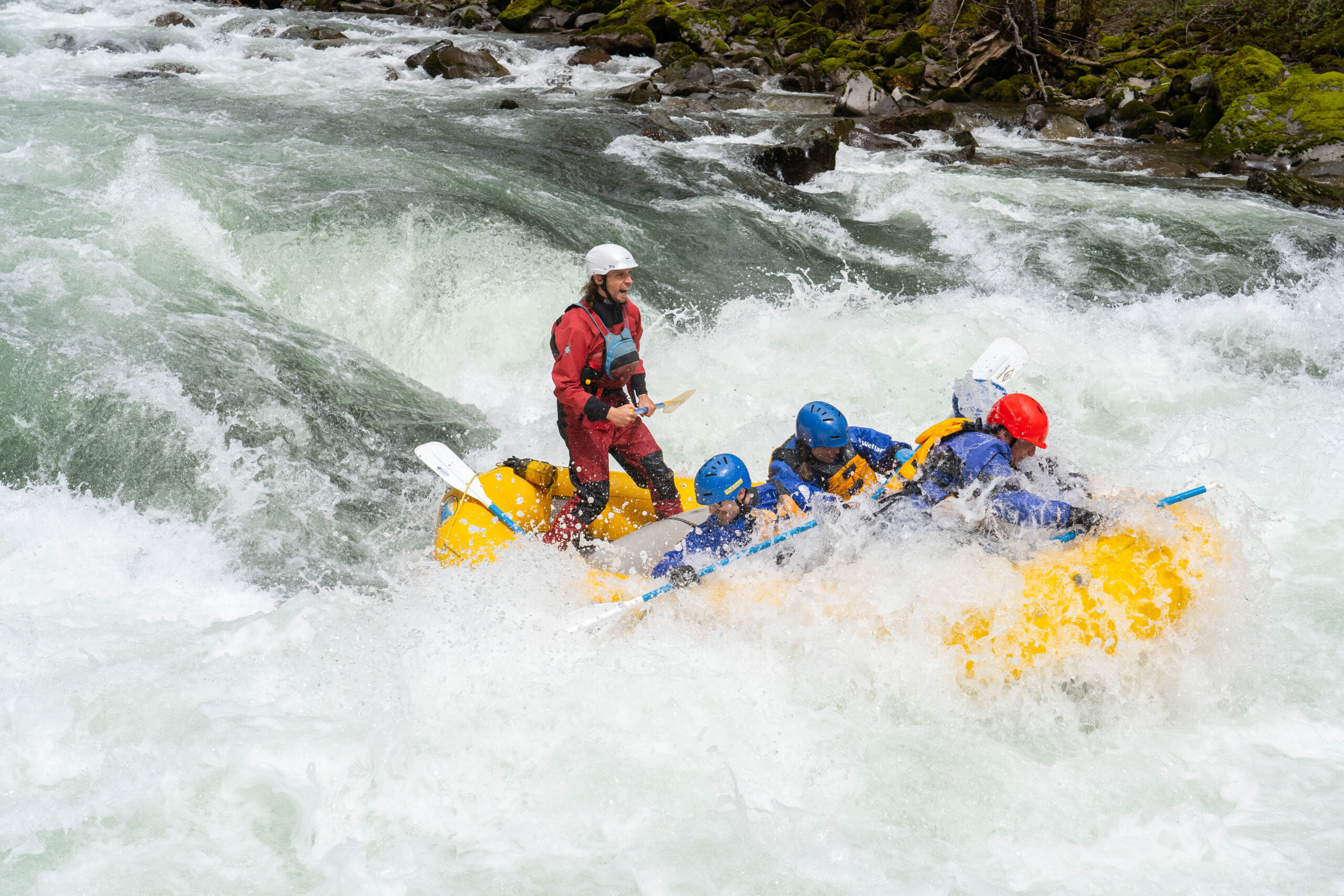 "By far the most extreme rafting experience I have had to-date. The staff is amazing! Our guide (Durham) was amazing. The Wind River was at its wildest and all the decisions and leadership got the whole group through safe and smiling. Be honest with your guides beforehand about your experience and skill, it is essential for the safety of everyone! Even if you consider yourself athletic, you will get "gassed" on this river if the maneuvers demand it."
- Michael B.
Read More