ABOUT ME
---
Pete grew up in Roswell, Georgia, and moved to Paradise Valley, Montana, to work on his Uncle's ranch when he was 19. Shortly after, Pete began hanging out with some local river guides on the Yellowstone River. The stories they told and the bond they shared convinced him to become a raft guide in the summer of 2018. Pete loves the seasonal lifestyle of living in Bozeman during the winter while working as a ski-instructor at the Yellowstone Club. Summers have been anchored by guiding rafts during the day and ripping laps in his kayak in the afternoon and early mornings. Some of the more memorable rivers Pete has paddled include the Yellowstone, Gauley, Lochsa, South Fork Clearwater, and a host of rivers in Ecuador.
Like many of our Wet Planet staff members, Pete finds inspiration from surrounding himself with people who share his enthusiasm for the outdoors. Experiences like watching someone nail their first kayak roll, chasing his 65-year-old friend on a 10-mile backcountry ski day, or paddling a new section of whitewater inspire Pete in different ways, but are essential to what he is searching for. Give Pete a proper mission with some suffering and a good group, and he will show up stoked and ready to have the best day ever.
At Wet Planet, you can find Pete teaching kayaking and guiding rafts down the White Salmon. Pete has an abundance of skill and stoke to share with whoever joins him on the water. Each day is a new opportunity to bring someone into the whitewater community and give them the confidence to explore and feel the same kind of inspiration that Pete feels.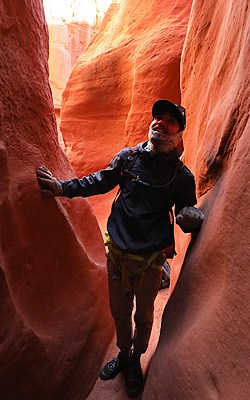 Read More