ABOUT ME
---
Kali is a passionate adventurer who desires new experiences and has always been drawn to the beauty of the Pacific Northwest. She had been visiting the region for years, exploring its vast landscapes and engaging in various outdoor activities. Finally, in 2022, Kali decided to make the move out west and seek a life filled with more adventure and natural wonder.
Kali's love for the PNW began during the summer of 2020 when she embarked on a west coast road trip with her partner. On this trip, she had her first encounter with whitewater rafting on the Middle Fork of the Flathead River in Glacier, Montana. This exhilarating experience left her in awe of the region's natural beauty and inspired her to explore more of what the PNW had to offer.
After graduating from the University of Central Florida with a bachelor's degree in Integrated Business, Kali moved to White Salmon in search of new experiences and opportunities. During this search, she discovered Wet Planet, a leading rafting and kayaking outfitter in the PNW. Kali felt that Wet Planet's values and mission-aligned well with her personal and professional goals, which led her to apply for a position in the office team. In May of 2023, Kali began her journey with Wet Planet, eager to learn and grow with the company while providing exceptional service to its customers.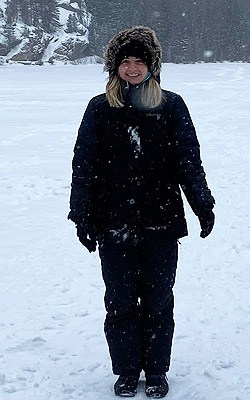 Read More