ABOUT ME
---
Born in Miami, Denison grew up exploring the swamps and reefs of Florida as a Boy Scout. His passion for the environment and human diversity earned him a degree in Anthropology and native studies from the University of Florida in 2011. During his summers throughout college he developed and led a high adventure program for Scouts in the high mountains of Colorado, which is where he got his first taste of whitewater. Once he was hooked he decided to quit pursuing a degree in law and working in a museum to follow a new path towards a more active lifestyle. He loves sharing his passion for the great outdoors and its geological and human history with everyone. Along with being a raft guide, Denison is also a licensed massage therapist with a keen interest in structural integration.
He got his start as a professional raft guide at Independent Whitewater in Salida Colorado running Brown's Canyon National Monument and the Royal Gorge in 2014. In 2017 he started working for The Adventure Company out of Buena Vista Colorado where the most continuous class IV section in the country, "The Numbers," became his pride and joy. He's also worked on the Salt River in Arizona which is a diamond in the rough when it comes to whitewater in the four corners.
Denison is a certified Wilderness First Responder and a Swift Water Rescue Technician. Aside from rafting and therapy Denison geeks out in museums, archaeological sites and enjoys gardening, permaculture, backpacking and road trips to climbing, canyoneering and rafting destinations.
Join Denison for both half day and full day trips on the White Salmon River!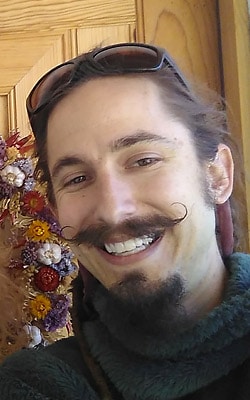 Read More
What Guests Say About Denison
"We had a great rafting trip on the White Salmon River! Denison was a great guide and was both concerned with our safety, but also kept it very exciting and fun the entire trip! Great day on the river!" – Susan P. (Tripadvisor, 5/24/23)
Read More