ABOUT ME
---
Ali's childhood was spent on the South Fork of the American River, where the annual surge of river guides nearly doubled the total population. Inevitably, she found herself among the strong contingency of river enthusiasts and spent the next eight summers working multi-day rafting trips in the remote river canyons of California, Oregon and Idaho. During this time, she recognized that her passion for river exploration went beyond the four month rafting season and she quickly developed an appetite for international expeditionary kayaking. Now, she has spent countless days on the river working as a raft guide and kayaking in countries like Pakistan, Chile, Russia, Nepal, Ecuador and Uganda.
As a dual citizen of the U.S and Australia, Ali spent four years in New Zealand and Western Australia pursuing a Bachelor of Science degree in Biology. This sparked her interest in Emergency Medicine and she soon decided to become a Wilderness EMT. After putting her training to work as a Ski Patroller in North Lake Tahoe, Ali became certified as a Wilderness Medicine and Swiftwater Rescue Instructor for Sierra Rescue. Since then, she has led courses throughout California, Oregon, Colorado and Washington. Now, Ali has made a home in the Columbia River Gorge where she is instructing Wilderness First Responder and river rescue courses for Wet Planet and putting her skills to work for a local EMS Rescue Agency.
Ali's Training Credentials Include:
National Registry of Emergency Medical Technicians
Wilderness First Responder Instructor
American CPR Instructor
River Rescue Instructor with Sierra Rescue
Train with Ali on a river rescue course or wilderness first responder course this season!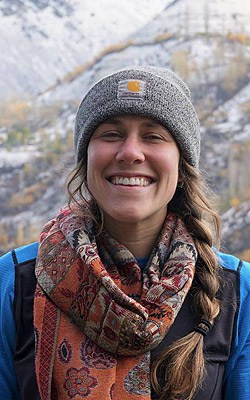 Read More