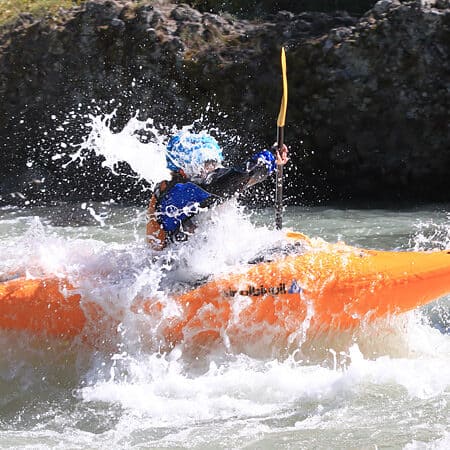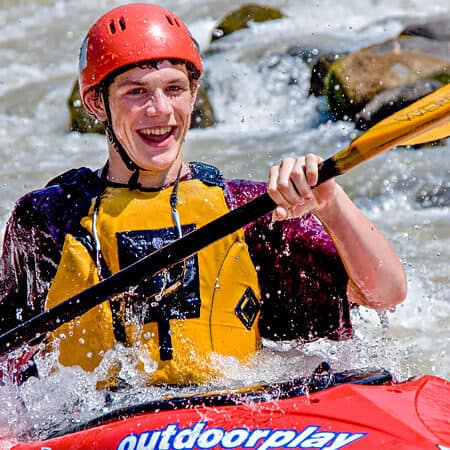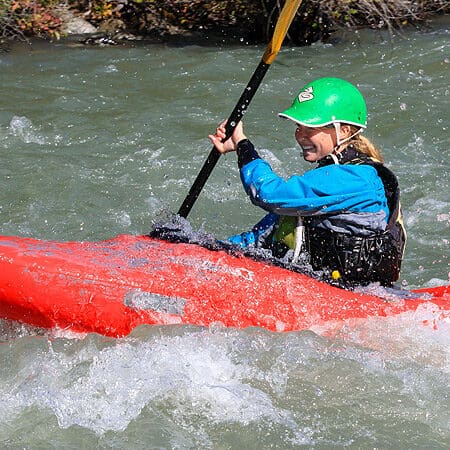 Beginner Kayaking - Rapid Progression
Rapid Progression Beginner Kayak Course
Overview
This course is the first two days of our 3-Day Beginning Kayak instruction. It is designed for the beginning kayaker who does not have time to commit to three consecutive days and feels comfortable moving at an accelerated pace, with the option to return for Day 3 at a later time in our Beginner Refresher Course.
The goal of the course is to provide first-time kayakers with the fundamental skills to begin kayaking on Class I and II whitewater. This includes:
Outfitting a kayak
Wet exits
T-rescues, swimming, and self-rescue
Body positioning
Strokes, edging, and bracing techniques
Reading rivers and hydrology
Eddy turns, peel-outs, and ferrying across the current
Scouting rapids
Basic safety precautions
Paddling through Class I-II whitewater
Please refer to our kayaking skills overview to determine if this is the appropriate course for you.
What happens during the Rapid Progression Kayak Course?
The course is based out of our riverside headquarters in the Columbia River Gorge and on the Klickitat River. On the first day, we introduce students to kayaking gear and assist them with equipment selection and boat fitting. Then, we head to the lake to learn how to exit a hardshell kayak with a spray skirt, T-resue, and the four keys to running rivers. We also explore edge control, balancing, and the various types of paddle strokes.
The second day of the course is spent on one of the rivers of the Columbia River Gorge, developing fundamental paddling skills. Progressing from slow-moving water to Class II whitewater, we will practice basic boat handling, eddy turns and peel-outs, ferrying, water reading, self-rescue techniques, scouting, and safe paddling techniques. Our instructors conclude the course with a personal summary of your progression over the two days. They will review skills learned and highlight areas to work on in the future. We will also provide you with resources to continue this incredible sport on your own, including coupons for gear and lists of local clubs and organizations.
Your course includes all equipment necessary (although feel free to bring your own if you have it), lunch and transportation.
Our Instructors
Quality instruction is the key to success for new kayakers. We maintain a teacher-to-student ratio of 1:4 or less to allow for plenty of individualized attention. Our passion for teaching and sharing the love for kayaking shows in our classes. We are proud of our instructors' ability to pinpoint troubles new students face and find solutions in various learning styles. We believe an instructor can make or break a beginning kayaker's experience, so we only hire the best. Importantly, we want to share our passion and enthusiasm for whitewater kayaking with you.
Read More
TRIP REVIEW
---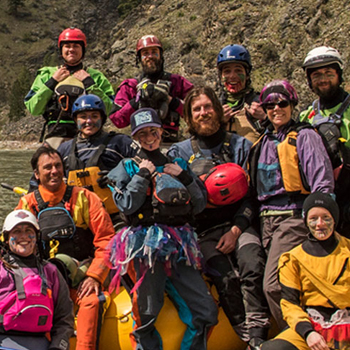 "1000% recommend these kayaking courses. According to the WP kayak levels listen online, I was either a Beginner or Novice. I can't stress enough how helpful the Beginner 2-day was for me. I learned the "basics" but never felt bored. Skills were a challenge but totally doable and I felt so supported by the instructors. They did a fantastic job at encouraging me while pushing me to grow and answering my endless questions.
By the end of Day 2, I was a totally different paddler than the start of Day 1. Whitewater kayaking is still scary but I'm WAY less scared and more confident in everything from technique to swimming to even carrying my boat. On the backend, WP's communications and admin were super helpful, too.
HUGE shout-out to Morgan and Liam!!! Super skilled, friendly and smart instructors. I felt so safe with them and learned a TON. Hoping I'll get Morgan as my instructor for my upcoming roll course :)"
- Angie M.
Read More