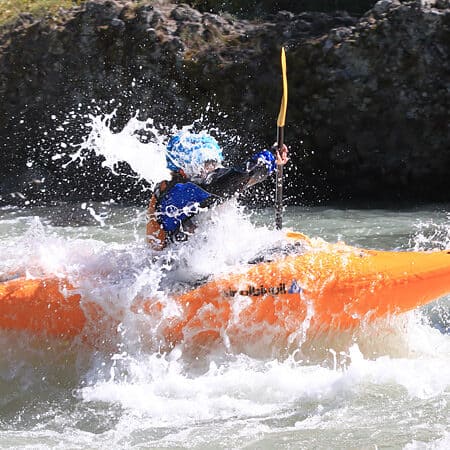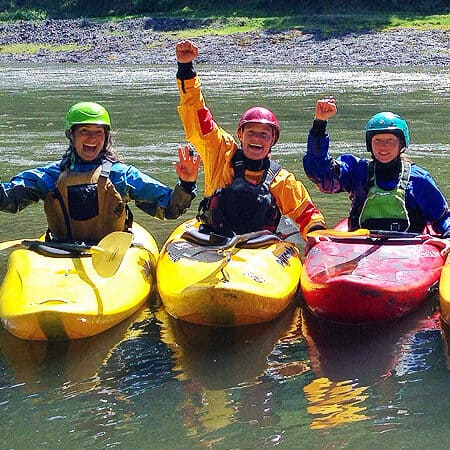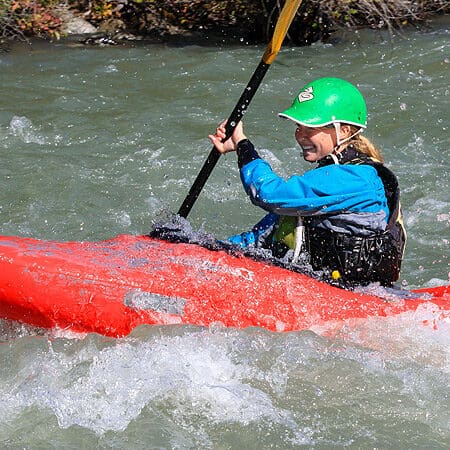 Beginner Kayaking Refresher
Overview
---
Difficulty: Beginner Level II

Includes: lunch & all equipment
---
Are you excited to continue kayaking after your first beginner course, but don't feel ready to get out paddling on your own? Has it been a while since your first tried kayaking, and you're not sure you're body will still be able to perform the skills your brain learned? A one-day kayak refresher is the perfect way to practice the fundamentals of kayaking before jumping back into the river on your own. This course is for students who have been introduced to basic skills of whitewater kayaking but haven't had the chance to practice those skills on their own. You understand wet-exits, t-rescues, eddy turns, peel-outs, and ferries, but are still working on really learning them. This refresher course will give you the opportunity to refresh previously learned skills by joining the 2nd or 3rd day of a beginner kayak course. Build skill and confidence with another day on the river to practice, practice, practice. Our instructors will be there to give you the specific, detailed feedback that you need to progress.
Course Requirements: Have previously taken a beginner river kayaking course and have a basic understanding of paddling fundamentals, such as: wet-exit, t-rescue, self-rescue, edging, boat control, catching eddies, peel outs, ferries. Please refer to our kayaking skills overview to determine if this is the appropriate course for you.
This course is based out of our headquarters on the White Salmon River, and includes lunch, transportation, and all equipment necessary (unless you want to bring your own).
We offer the Beginner Refresher on the 3rd day of Beginner Kayaking Courses that are already scheduled to run. Potential days for the Beginner Refresher are Fridays and Mondays, May-September.
Our Instructors
Quality instruction and building a solid foundation of kayaking and river running skills is the key to success for new kayakers. We maintain a teacher to student ratio of 1:4, or less, to allow for plenty of individualized attention. Our passion for teaching and sharing the love for kayaking shows in our classes. We are proud of our instructors' ability to pinpoint challenges typically faced by new students, and find solutions in a variety of learning styles. We believe that an instructor can make or break a beginning kayaker's experience on the river and hire only the best. Our instructors will conclude by reviewing the skills learned and highlighting areas to work on in the future. We will also provide you with some great local resources to continue this incredible sport on your own and connect you with local clubs and organizations. Mostly, we want to share our passion and enthusiasm for whitewater kayaking with you, and wish for you to continue paddling world's beautiful rivers on your own.
Read More
TRIP REVIEW
---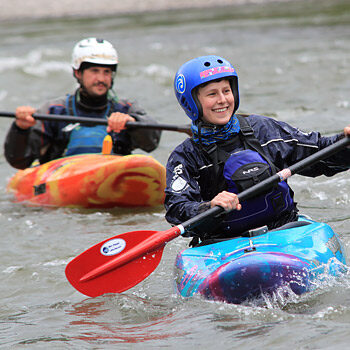 Had a great time learning to kayak!! The instructors were very knowledgeable and took the time to make sure all the students understood each skill. We will definitely go again!
- Janet S. - Olympia, WA
Read More