As the rainy winter weather sets in, rafters and kayakers get giddy with joy and excitement for all of the new rivers they can run. This holiday season, set up the whitewater enthusiast in your life with all the gear they need to stay warm and cozy on the river. While most people might not be thinking about rafting amongst the frosty weather and carols, it's the perfect time to spoil the whitewater enthusiasts in your life with gear that they'll love! Here is our whitewater gift guide with the top gift ideas for kayakers and rafters:
*All items have been well-tested and well-loved by the Wet Planet crew
Immersion Research Guide Shorts
While these shorts are specifically designed for paddling, they are go seamlessly from river, to town, to trail, making them the go-to for all adventures. They are flexible, durable, quick drying, and so comfy that you'll never want to take them off! We also love their neoprene-lined and fleece-lined versions for cool mornings or shady canyons. You can pick up both the women's version and men's version locally at the Immersion Research store in White Salmon!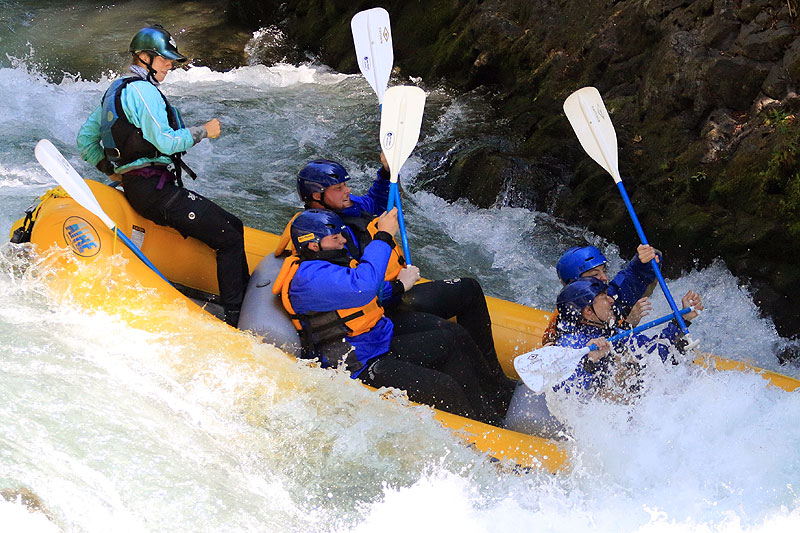 Astral Shoes
These lightweight shoes and grippy soles have your back no matter where you are. We use them on slippery portage trails, racing through airports, and sharing stories at the local brewery. Check out the Brewer and Brewess for a river-to-town favorite!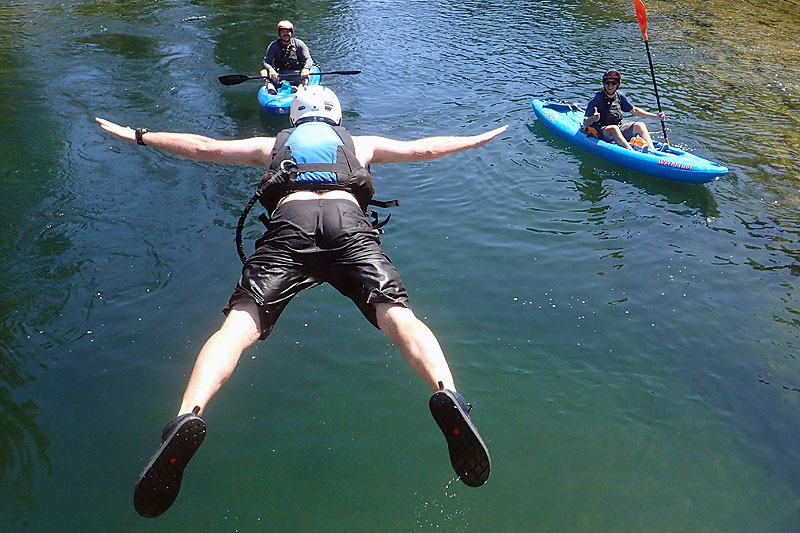 Wool Socks
If there is one single item that outdoor enthusiasts can't get enough of, it is without a doubt wool socks. They're cozy, comfortable, stylish, and keep us warm no matter what the conditions. Happy feet, happy human. While there are thousands of brands of wool socks, the Darn Tough Micro Hiker Crew Cushion is one of our favorites. There are so many fun patterns and activity specific socks to choose from, and they seem to last forever – and when they wear out, Darn Tough has a LIFETIME WARRANTY!
NRS H2Core Silkweight Hoodie
This whitewater gift is perfect for all seasons. Wet Planet guides wear these all the time, rain or shine, day trip or multi-day. They make great insulating layers when it is chilly, the UPF 50+ is perfect for sunny multi-day trips, and they look good enough to wear into town! They're also versatile enough to wear for skiing, biking, hiking, and virtually anything outdoors! Check them out in both men's and women's to spoil someone with a base layer that they'll love.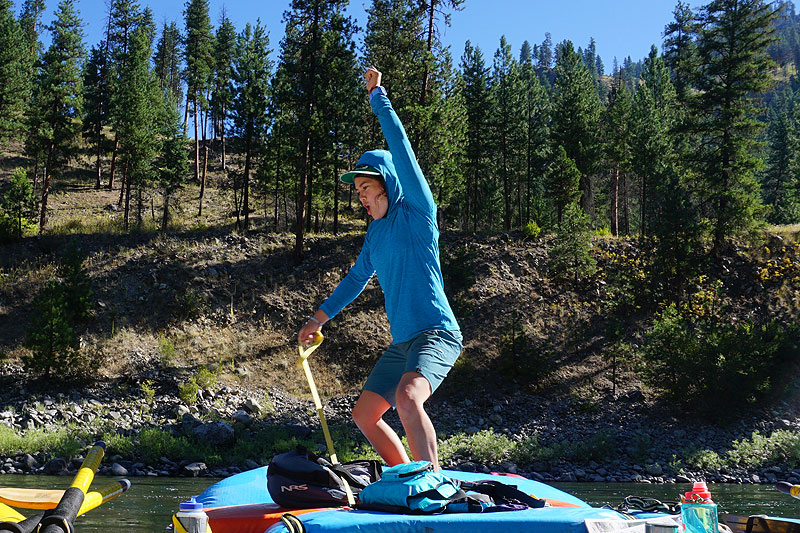 How do you give someone the gift of sweet dreams? the Aire Landing Pad will help them sleep well no matter where their adventures take them. These waterproof, durable, and comfy sleeping pads also fill in as a mobile couch, guest bed at home, yoga mat, and pool floatie. They're also self-inflating, so while the rest of your friends are blowing up their big, noisy sleeping pads, you'll be kicking back ready to enjoy you're evening. They're so comfortable that we have actually known people to choose a landing pad over their real bed.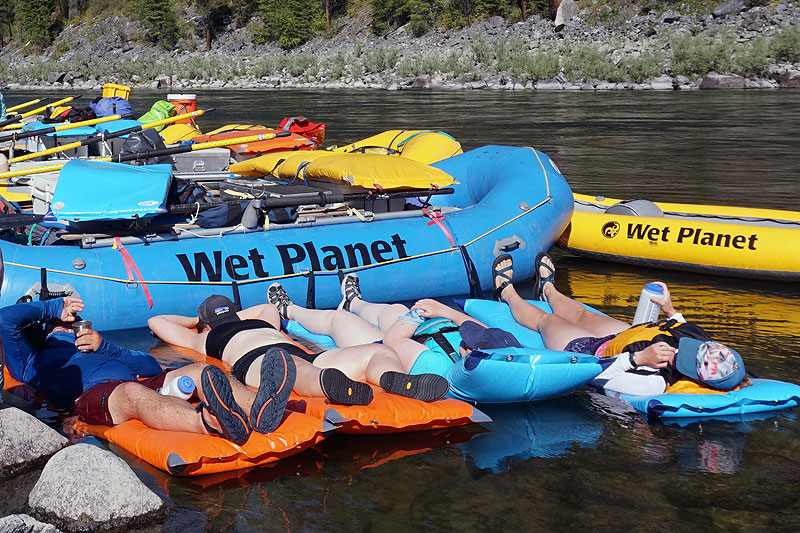 Saving the world from lukewarm, Miir has not only your water, coffee, wine, and beer needs met, but also makes insulated containers for food, soup, and more. Their drinkware is amazing quality, made of stainless steel, BPA Free, and a non-leak Perfect Seal™ lid. Even better, every Miir purchase funds projects focused on clean water, a healthy environment and strong communities.

We love hats! They offer sun protection, style, and are the most effective way to disguise helmet hair. We also love sustainability, and Recap combines the two. These hats are made using old clothes and hand-carved block prints right here in Hood River, and each one is as individual as the people on your gift list. Every year we order an awesome variety for the Wet Planet Store, designed by Eliza Carver and custom made by Recaps!

These zip-top dry bags are the most reliable dry bag closure around. Watershed makes day bags that are a perfect fit for cameras and day items, as well as duffle-style bags that allow easy access during multi-day trips. Add a cam strap to smaller sizes for a great day bag, both on river side-hikes and around town. The Futa Stowfloat is a dream gift for that special kayaker in your life. A perfect bag for multi-day kayak trips, it combines the bomber dry-bag technology with a float-bag for your stern where you can keep overnight gear, pin-kit, first-aid bag, or snacks!
*Pro-tip – There are few gifts as priceless as looking out an airport window through the rain and knowing yours is the one bag not getting soaked.
These easy-to-follow field reference knot stickers by Black Fox Rescue are the perfect stocking stuffer for rafters and kayakers. Whether you forgot how to tie your oar leashes, or need to build an anchor to unpin a boat, these stickers are so handy for anyone who spends time on the river!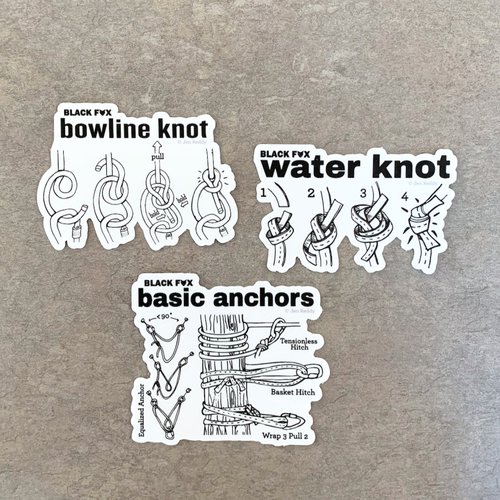 These toiletry bags are perfect for multi-day river trips because they fit right in an ammo can! The handy side pocket is great for chapstick, mini sunscreen, or little things you don't want to lose track of. You don't have to worry about spilling things because you can just hose them down, and they dry faster than you can say "Dutch Oven Pineapple Upside-Down Cake!" They're made by Sturdy Pine Gear & Repair right in Salmon, ID, where we start our multi-day rafting trips on Idaho's Salmon River!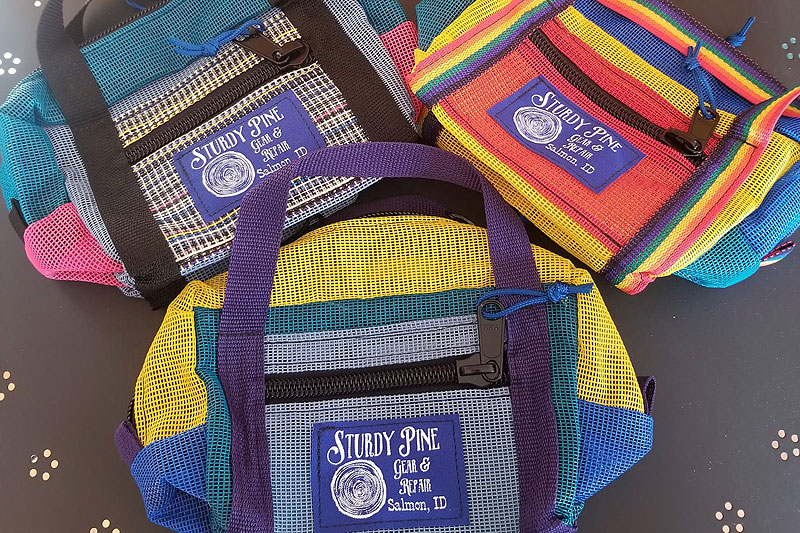 There is nothing better than a jaw-dropping river photo or riveting whitewater adventure story to inspire you to plan your future river trips. Our 2022 pick is "Whitewater," a coffee table book by yeti. This book will leave you lost in the stunning photography and immersive essays by notable storytellers – the perfect gift for any whitewater lover who owns a coffee table.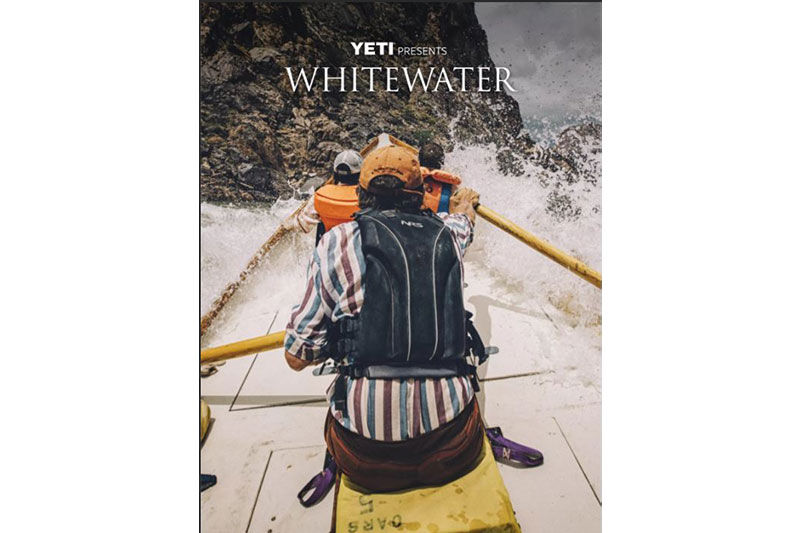 While gear is great, there is nothing quite like the gift of an experience. Help introduce your loved one to a new river, or join them on their favorite! If they've been really good this year, treat them to a kayak instruction course, or maybe even a multi-day rafting trip in some of the most beautiful back-country canyons in the world! For those who want to build skills and knowledge, a river rescue course or raft guide school make the perfect gift. Check out our standard gift certificates, and if you don't see the perfect fit, we can create one for any Wet Planet trip or course!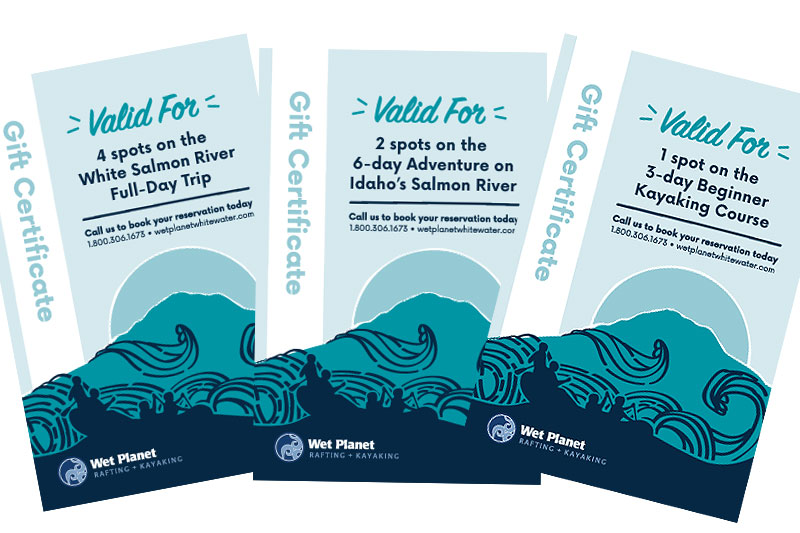 No matter which whitewater gift you go with, the river enthusiast in your life will appreciate the thought and care during this holiday season. If you're not sure what to get, just give us a call and we'll help you decide on the perfect fit!