After my first ever whitewater experience on the White Salmon, I realized I'll be chasing the stoke for the rest of my life. Lucky for me, I work at Wet Planet, which means this chase is also part of my duty to be the very best Reservations Specialist I can be! Any opportunity to experience more whitewater is an opportunity to better help our guests, and I feel super lucky to be able to combine work and play in this way.
My second opportunity to experience a Wet Planet trip firsthand came on a bright blue morning late in April. I knew I needed my own taste of the Klickitat and, last minute, asked to take an empty seat on a raft for the purpose of reconnaissance and research. And, if I'm being totally honest, I also wanted to have some outdoor fun on such a perfect spring day.
And a perfect day it was! Rafting the Klickitat gave me a taste of seriously pristine wilderness, offered up stellar wildlife sightings, and dosed out continuous whitewater. Read on to see why these are the top three of many reasons I loved rafting the Klickitat.
1. Seriously Pristine Wilderness
While we make a quick trip on paved Highway 141 to the put-in for the White Salmon, the Klickitat requires a different journey entirely. Laden with us rafters, the guides, the rafts, gear and lunch, the Wet Planet van must wind east beneath towering conifers, passing through the Conboy Lake National Wildlife Refuge before turning onto a dirt road. I will never forget the view of Mt. Adams stationed behind the marshland and range, nor the remote stillness of the forest banking the Klickitat. We had seemingly left civilization behind by venturing into my own backyard.
The Klickitat River is remote and virtually inaccessible due to thick forests and steep, impassable canyons of basalt. It is also only runnable in the springtime, and Wet Planet trips go out only on the weekends. This lack of easy access allows it to remain pristine in a unique sense – you aren't rafting near highways or homes – unless you count nests for birds and thoroughfares cruised by salmon. It feels like another world rafting down this sixteen-mile stretch of river.
I was especially interested to notice the biomes change whether I was looking right or left. As we moved down river on continuous Class II-III whitewater, impressive white oaks and ponderosa pines flanked the right/western side and moss grew abundantly like lime green plush carpet. Meanwhile, the eastern side felt more like high desert as it baked beneath direct rays of sunshine. All the while, twisting lava formations and stunning basalt ridgelines coaxed us south. There is seriously nothing like this precious patch of wilderness.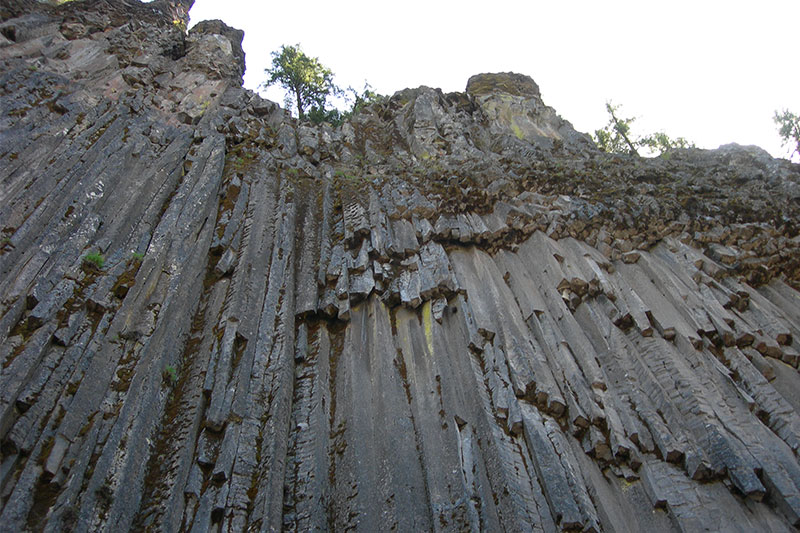 2. Wildlife Galore
Because of its true wilderness status, this trip also offers wildlife viewing opportunities galore! On the drive out, we passed domesticated elk, and we stopped to picnic for lunch besides the river at one of the sole establishments in this neck of the woods – the Klickitat Fish Hatchery, operated by the Yakama Nation. Here, we watched slivers of baby salmon glint and glide in their manmade pools. And these weren't even wild animals!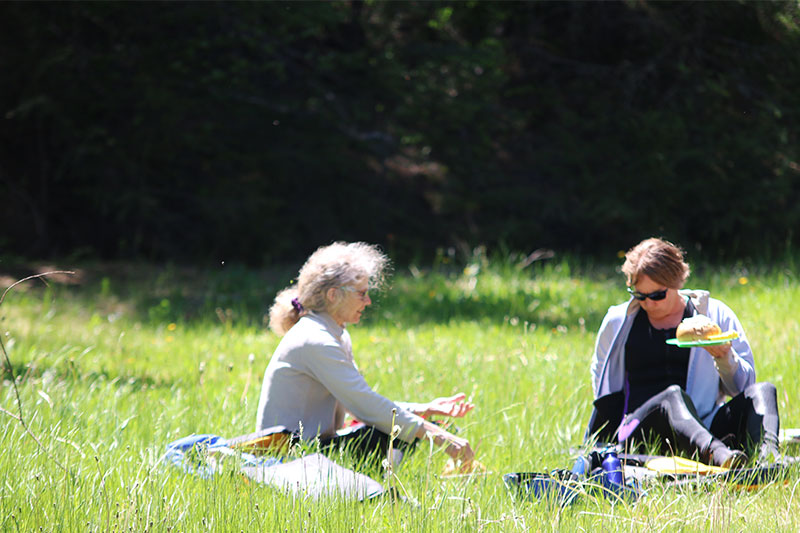 Bird watching, aided by Todd Collins, quickly became a central focus of my time on the Klickitat. My favorite sighting was a daddy osprey perched on its eggs at the top of a blown-off pine. Ospreys will return to the same nest year after year, meaning you might also you can catch a peek of this ritual during your trip on the Klickitat.
On this river, there's always the chance to see wild steelhead trout, Chinook salmon and Coho salmon, as well as bald eagles, northern spotted owl, goshawk, peregrine falcons, water ouzels (aka the "American dipper"), and more than 200 other species of wildlife.
3. Continuous Whitewater
In addition to constant wildlife encounters, the Klickitat dishes up continuous Class II-III whitewater. The stoke is therefore ongoing and the workout real. Amidst the consistent rapids, this seemed like an ideal trip for families. In fact, a ten-year-old in another raft enjoyed her first whitewater experience right then and there with us on the Klickitat! She loved it so much she happily went for two different swims during the rare moments of flatwater. My favorite rapid is referred to a "S Curve;" the raft ping-pongs between bulbous, mossy outcroppings of basalt in the clear shape of an S.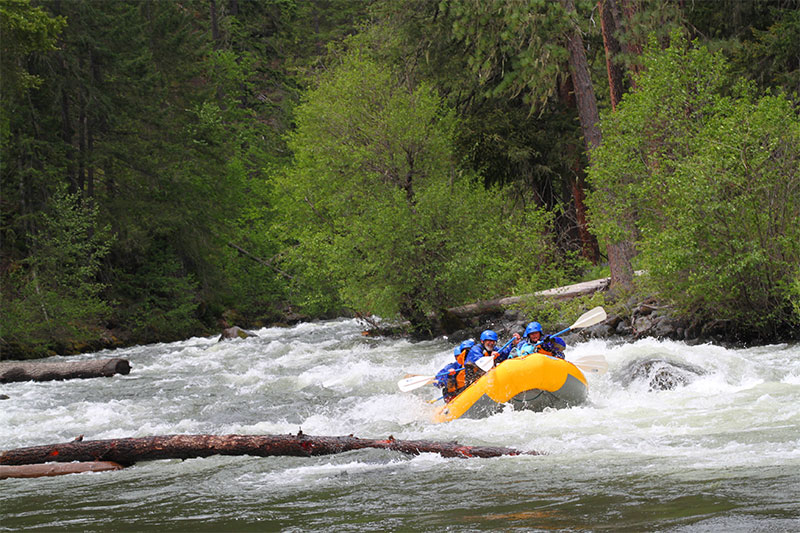 The Klickitat: Something Super Special
While the White Salmon pumped pure adrenaline into my veins, the Klickitat is a different experience entirely. I still felt like I needed to run a mile or dance like no one was watching after getting off the raft, but I also wanted to pull out my journal and record the near-spiritual experience I had rafting down this hidden gem of a river. Just like with my first experience on the White Salmon, I am immensely grateful to have experienced this river and the natural history it encompasses and preserves. Each whitewater trip here at Wet Planet has something special to offer, and the Klickitat is special in and of itself. If you can get out there with us, please do. You won't regret it!