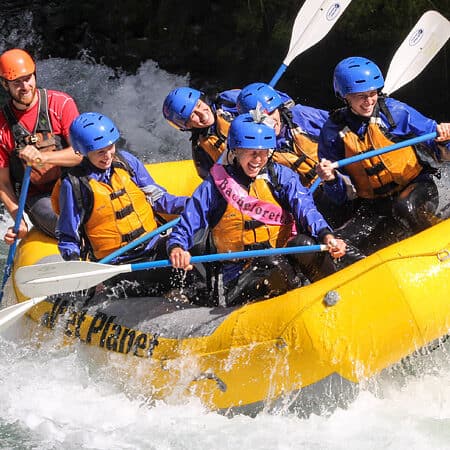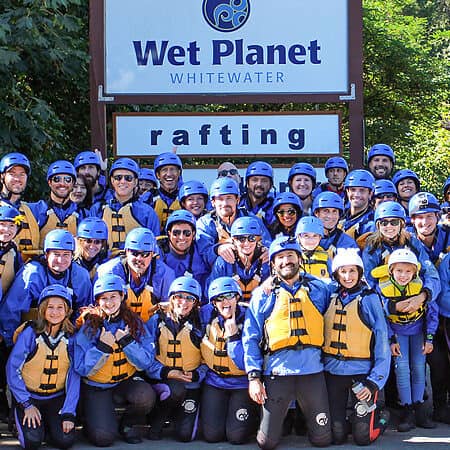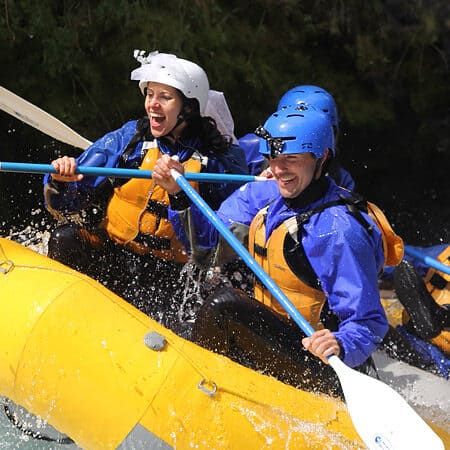 Wedding Parties
Overview
Whitewater rafting: an unforgettable wedding party activity for everyone!
Create fun and exciting memories for your wedding party with a Wet Planet whitewater rafting trip. For family and friends meeting for the first time, our raft trips provide the perfect ice-breaker, leaving each guest with an exceptional and memorable experience.
We make it easy for you.
The last thing you need is another activity to organize during your wedding festivities. That's why we handle all the logistics and organization for your wedding raft trip.
Once you book a trip with us, your guests can reserve and pay individually directly through us, either online or on the phone. You won't have to spend precious time keeping track of confirmations or payments. We will organize everything. Consider it our wedding present to you.
Call us anytime before your trip or check your online account to see who has signed up. All you have to do is arrive ready to enjoy your adventure with friends, family, and your new partner!
Imagine kicking off your wedding in the spectacular White Salmon River gorge at the base of the majestic Mt. Adams. Our headquarters, located along the river, has all the amenities to make your guests comfortable and excited to celebrate your big day. It's the perfect setting for memories that will last a lifetime.
Read More