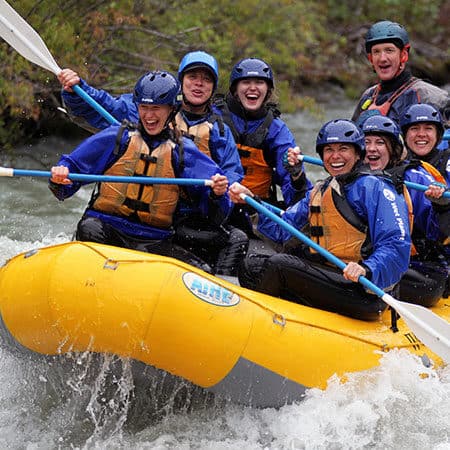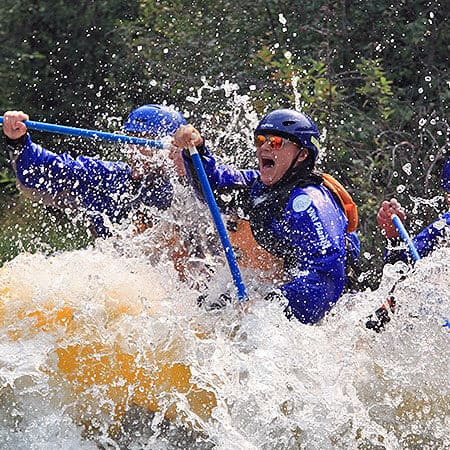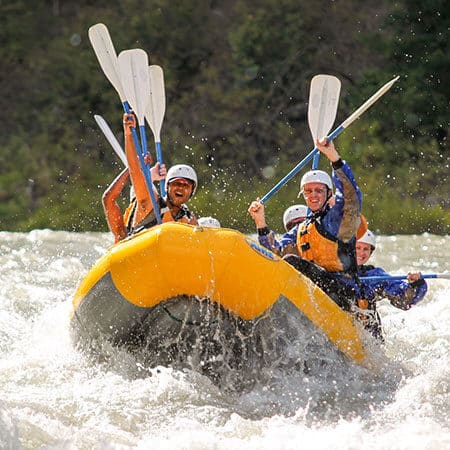 Tieton River Rafting Trip
Pacific Northwest Fall Whitewater Rafting
Overview
---
4 Hours | 15 Miles
Septemeber

---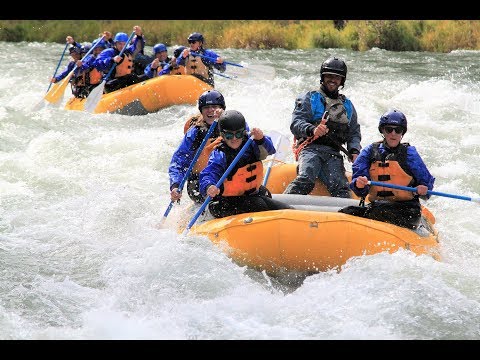 Pacific Northwest Fall Whitewater Rafting
When other rivers in the Columbia River Gorge begin to run out of water, the Tieton River rafting trip steps up to provide more action-packed whitewater adventure.
A big-wave, Class III+ rollercoaster, the Tieton River charges through the scenic Yakima Valley from the Rim Rock Dam. Scheduled dam releases ensure that the Tieton River will never fail to provide the continuous, action-packed whitewater trip that our guests have come to love. This fast-paced rafting trip boasts non-stop action and minimal stopping points: the perfect combination for whitewater rafting veterans or beginners.
This whitewater river rafting trip provides the ultimate way to enjoy the beauty of the fall. Gorgeous foliage and towering ponderosa pines line the forested river banks and basalt gorges. And while the hot summer days may be fading away, the warm water released from the dam makes for a wonderfully comfortable day of September Tieton river whitewater rafting in the Pacific Northwest, no matter the outside temperature.
IMPORTANT! We run the Tieton River out of a base camp near the river and not out of our headquarters on the White Salmon River. For detailed directions on how to get to the Wet Planet Tieton River base camp and meeting point, view our Tieton River Rafting Information Sheet. Click here for the Google pin, but please note that most carriers don't receive cell phone reception, so downloading the directions beforehand is a good idea.
Private Riverside Base Camp: A Whitewater Rafting Retreat
Our Tieton River rafting trips meet at our private riverside base camp in the majestic Okanogan-Wenatchee National Forest. Like our headquarters on the White Salmon River, Wet Planet provides everything you could need for a day of rafting.
Our mobile base camp will provide:
High-quality rafting gear (wet suits, booties, warm fleece tops, and splash jackets)
T-shirts and souvenirs in our mobile retail store to remember your incredible experience
Photos of your whitewater rafting trip – for viewing or purchasing
These benefits create the perfect retreat for any whitewater enthusiast looking to explore more of the incredible Pacific Northwest rivers. We encourage everyone rafting on the Tieton to make a weekend adventure out of your trip by camping along the Tieton River. Thanks to the remote location, the area offers many excellent camping options. The majority of the sites are undeveloped, first-come-first-serve. Hause Creek, Willows, and Windy Point campgrounds are also all excellent Forest Service campgrounds right on the river (Forest Service campground information). Here are some recommended camping options near the Tieton!
Looking for lodging in the area? Check out Packwood Ranger Station!
Read More
TRIP REVIEW
---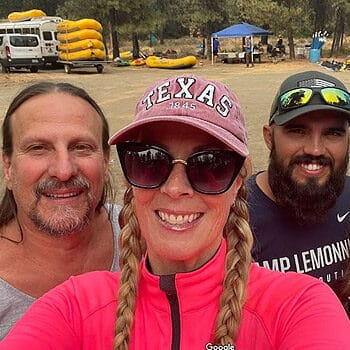 "We had a blast floating the Tieton River with WetPlanet! Our guide Alex was awesome and made this experience a memorable one! A little side joke… your guide will never tell you to "get out of the boat" LOL good times! We have also rafted the White Salmon with this company. Both trips are completely different, but both a great experience. WetPlanet was well organized and made sure we had the gear, travel information and safety procedures. Highly recommend and we will be rafting with them again!"
- Brent & Starr Y. from Morton, WA
Read More