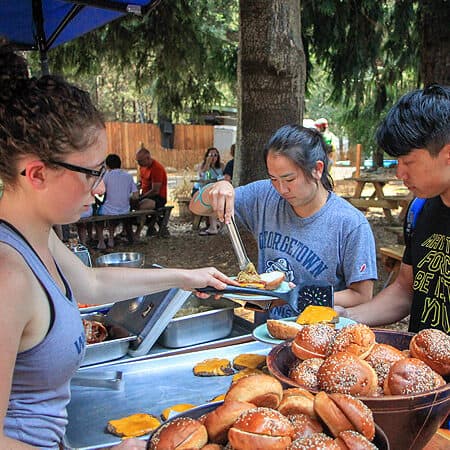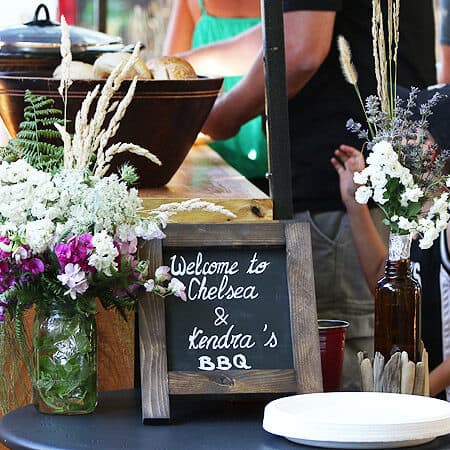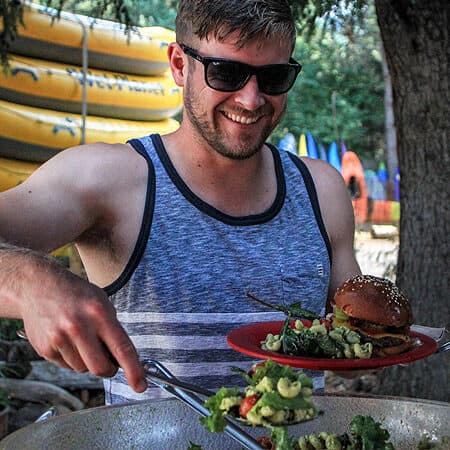 Call to Reserve
BBQ Price per person: $21 + 15% group food service gratuity
Raft and BBQ!
Overview
---
Length: Varies by River
April - September
Difficulty: Varies by river
---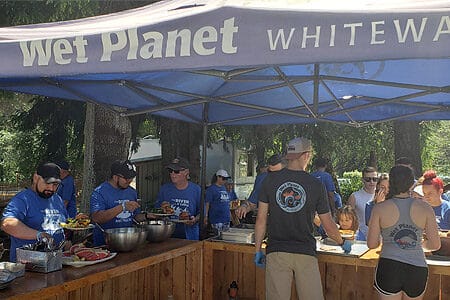 There is no better end to your day of rafting than with a riverside BBQ prepared for you by Wet Planet Whitewater chefs.
Your whitewater adventure will work up quite an appetite. We'll have a delicious and fresh lunch or dinner waiting for you at our riverside headquarters.
Our river menu includes a bacon cheeseburger on an artisan ciabatta bun, Caesar salad or chips, iced tea, and lemonade. Vegetarian and other options to meet specific dietary needs are available upon request before the event date.
Our BBQs increase your time spent enjoying the day of rafting in the Columbia River Gorge. Make your dining experience just as memorable as your day on the water.
As you relax by the water, our BBQ is the perfect way to end your rafting adventure!
Minimum group size: Rafting trip followed by a BBQ at Wet Planet is 15 people
Price per person: $21 + 15% group food service gratuity
Read More
TRIP REVIEW
---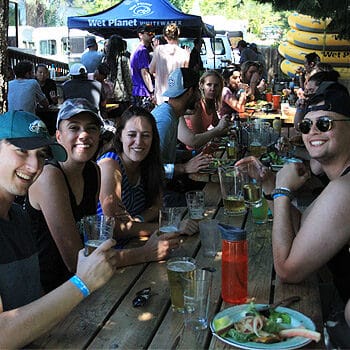 "I want to thank your company for making our rafting trip so amazing. Sometimes when setting up large groups it [can be] a little overwhelming for the host…However, your company has made this process so much easier… I can't say enough about your guides, everyone in the group had nothing but great things to say about them. They enjoyed their humor, the leadership on the river and most importantly felt safe… Even the BBQ was delicious. After leaving your facility there was not one person in my group who had negative word to say about your company and every person had asked me when we were planning our next trip. That says so much about your company and the staff you hire. Again, I would like to thank you for such a successful trip."
- Lourie R. from Olympia, WA
Read More