60 days. 50 nights. 10 trips. That's how much time we spent on Idaho's Main Salmon River this summer – and it was magical. What's impossible to quantify are the connections made with friends and family, the endless laughter, or the expansiveness of the wilderness and the night sky. The banks of the Main Salmon River are a truly special place, where our guides enjoy sharing their love of multi-day rafting with guests from all walks of life. Every trip is unique – from family trips, to youth groups, to kayaking trips and gourmet food and wine trips. Here are the highlights of our 2022 Main Salmon River season!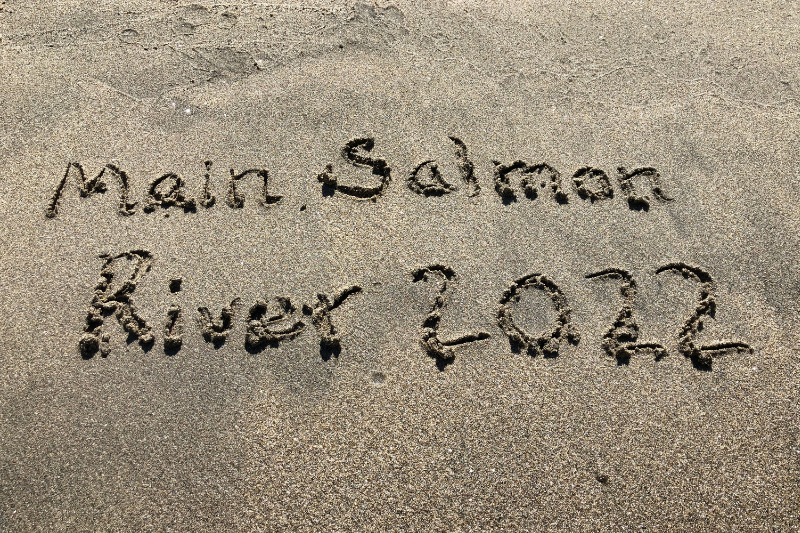 Family Multi-day Rafting Trips
Families from all over the country chose multi-day rafting on the Main Salmon River as their summer vacation! The river is such an impactful place for kids, who rarely have to entertain themselves without screens. In fact – these kids' parents thought they would be bored! Needless to say, they were not!
Gourmet Food & Wine Trip with Elk Cove Vineyards
We teamed up with one of our long-time partners, Elk Cove Vineyards, for the second annual gourmet food & wine trip on the Main Salmon River! Each day, wine was carefully paired with our gourmet menu. The knowledgeable Shirley Brooks took the time to share her knowledge of wine throughout the trip. The group loved this special adults-only trip – it was the perfect mix of comfort and adventure!
Private Sierra Club Adventure
The 2021 season kicked off a partnership with the Sierra Club! This private trip just for Sierra Club members was enjoyed by outdoor enthusiasts from all over the country. This group in particular really appreciated the environmental and human history of the Main Salmon River Canyon, and experienced many of our favorite riverside stops!
Wilderness Adventures Youth Summer Camps
One of our long-time partners, Wilderness Adventures, joined us on the Main Salmon River this year! High schoolers in grades 9-12 kicked off their 21 day adventure in Jackson Hole, WY, where they embarked on their three-week expedition of backpacking, hiking, rock climbing, and multi-day rafting! Our 6-day Main Salmon River trip is part of their Teton Expedition program, and it was so fun to enjoy the wilderness with these campers in their formative years.
Multi-Day Whitewater Kayaking Trip on the Main Salmon River
Our fourth annual 6-day kayaking trip on the Main Salmon River was such a fun trip! This incredible wilderness stretch of river is a great place for intermediate kayakers to enjoy the rugged beauty of the Idaho wilderness. Rafts support the trip by carrying all personal gear, food and camping equipment, allowing kayakers to focus on the incredible experience of an Idaho multi-day kayaking trip. Think of it as a full immersion kayak vacation! Plus, non-kayaking friends and family come along.
In addition to our standard kayaking trip, we hosted a custom kayaking trip for retired professional slalom paddlers from all over the country. This group was a blast to paddle with, and we loved hearing their tales of whitewater adventure!
A Private Friends & Family Getaway
This was a really special trip! We had a big group of friends and family all gather in Idaho, and they were joined and guided by Wet Planet co-founders Todd and Jaco! The group was organized by Jaco's cousin, and families traveled all the way from Holland and Canada, and from a few different states in the U.S!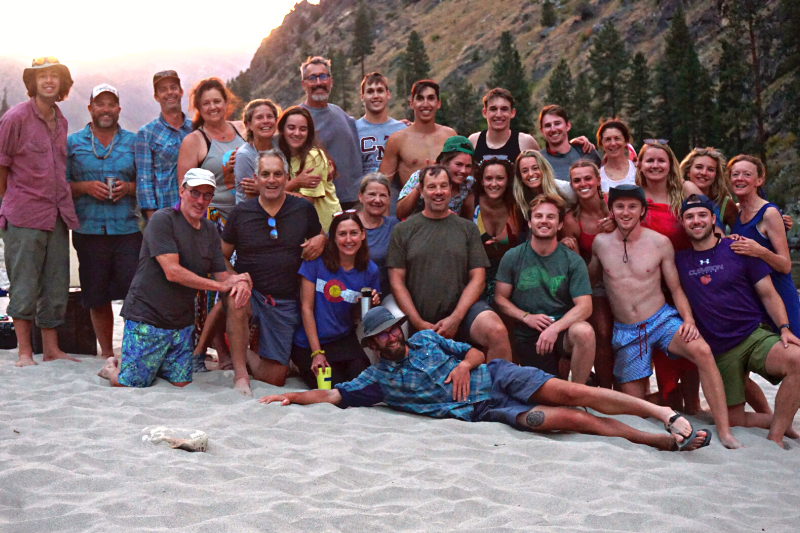 Multi-day Guide Team
Of course, none of these trips would be possible without our incredible multi-day team! Our guides work so hard to create these magical experiences, and truly enjoy spending time on the river with all of our guests.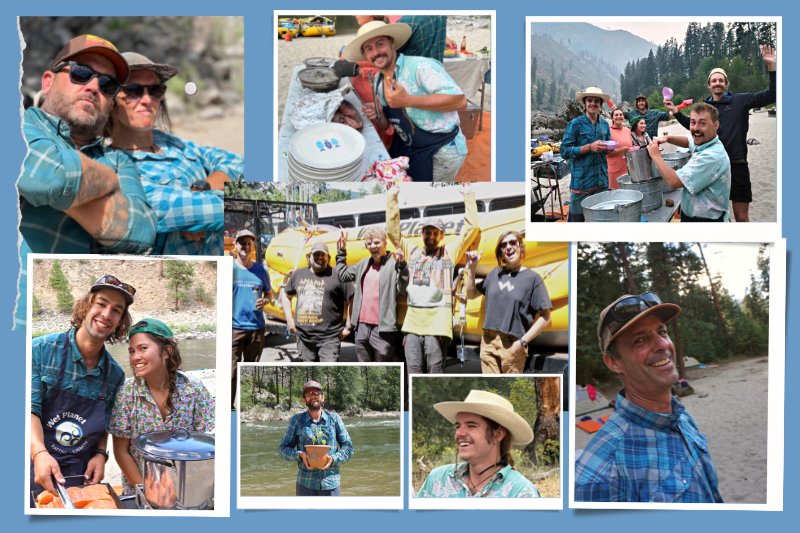 It would be impossible to capture every view and every moment, but trips like this are once in a lifetime. Join us for your next multi-day adventure on the Main Salmon River in Idaho!
---
Author Sharon Saltoon is a kayak instructor, multi-day guide, and Communications Manager at Wet Planet. She loves being a part of the team at Wet Planet and sharing her love of whitewater on and off the river!