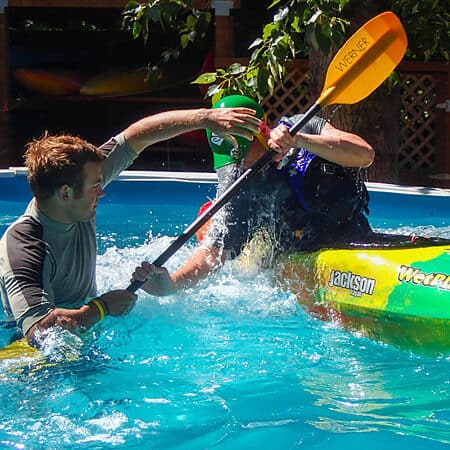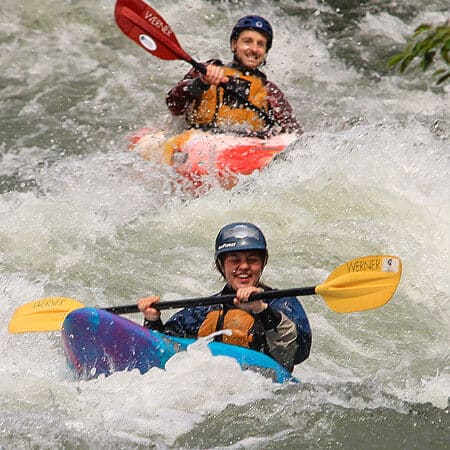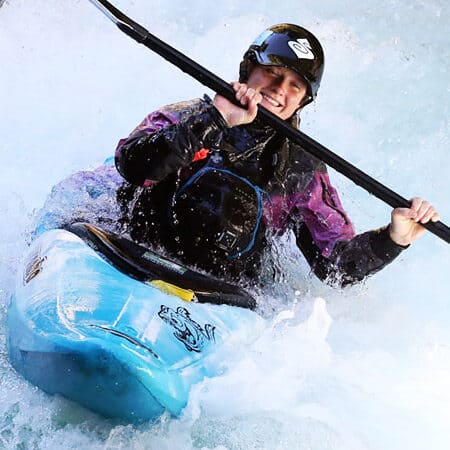 Private Kayaking Instruction
Overview
---
1 or more days
April - Sept
Previous kayaking experience required

Includes: Lunch and all equipment
---
Whether you are a novice kayaker interested in improving your combat roll, or an advanced kayaker looking to master the latest freestyle move, private instruction is the best way for our talented instructors to help you achieve your goals.
What happens on a day of Private Instruction?
All of our private instruction begins at our riverside headquarters. Here, our instructors take time to help students determine a set of goals for the day's instruction. From there, you will take it to the water. Our instructors select the most appropriate stretches of river for your day, sometimes splitting morning and afternoon sessions between different locations depending on the student's needs. Once on the river, the itinerary of skills and strokes is entirely up to the student and instructor.
Professional Instructors
Our instructors have the experience to cover everything from explaining the theory behind the most basic strokes to breaking down the movements behind the latest play moves. We hire instructors that can pinpoint problems as well as implement solutions in a variety of ways. If you are having trouble, we can help.
The individual attention available in our private instruction is the perfect way to improve your technique or master new moves.
Best of all, the day is all about your progression and development as a whitewater kayaker.
Private Kayak Instruction Rates
| | |
| --- | --- |
| Number of Students | Cost Per Person, Per Day |
| One student | $295 |
| Two students | $265 |
| Three students | $250 |
| Four or more students | $235 |
Call us to discuss your needs, and we will find an instructor perfect for you, or request your favorite instructor to continue helping you build solid skills. We are passionate about instruction and want you to get the most out of your private whitewater kayaking clinic.
Read More
TRIP REVIEW
---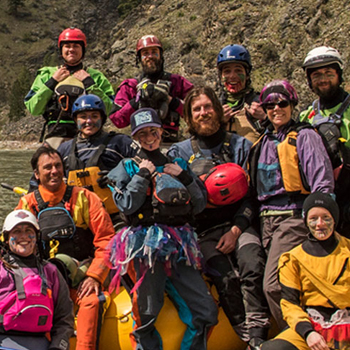 "I do not think I could have asked for a better experience. Paul took the time to thoroughly read through my registration info and goals, and during my time there addressed each item and more. The instruction improved both my paddling and river reading skill. In addition, Paul was a great host and we had some great conversation after lesson hours."
- Martin M.
Read More