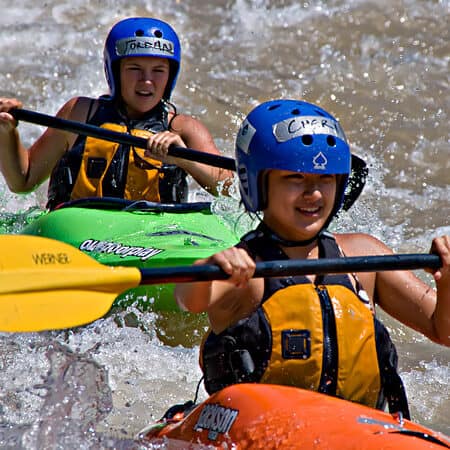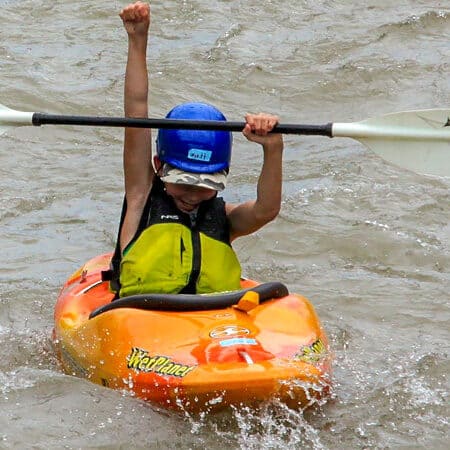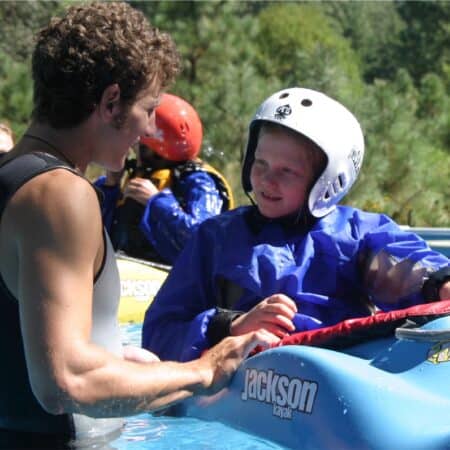 Outdoor Programs & Adventure Camps
Overview
Are you looking for a fun, memorable, and challenging adventure for your outdoor program or teen adventure camp? Whitewater rafting and kayaking challenge participants to work as a team, develop leadership skills, and increase self-confidence. Most importantly, participants smile and laugh all day in one of the country's most spectacular environments.
We invite you to explore the possibilities of whitewater rafting & kayaking at Wet Planet for your outdoor program or adventure camp.
The Columbia River Gorge as an Adventure Playground
Located in the Columbia River Gorge, Wet Planet sits at the epicenter for every type of outdoor activity. Our program specialists can help you find a river rafting trip or kayak course designed to work within your unique program.
From one-day rafting trips that fit into a break during your group's travel days to week-long kayak camps complete with lodging and meals, we can design a custom whitewater program to meet your group's goals.
Working with your Group Leaders
Working with adventure groups is our specialty. We enjoy developing custom programs that fit your group's itinerary and goals.
As a leadership team, we help participants develop leadership abilities, gain confidence in the outdoors, and increase wilderness skills, all while making new friends and having a great time. Let us handle the rafting and kayaking side of your program while ensuring that your group's leaders keep working and meeting your group or camp goals.
Who are customized custom programs for?
• College students in outdoor programs
• Adventure camps
• Boy & Girl Scout summer camps
• Ski & snowboard camps
• Teens and adults in between summer camps
How will these programs benefit your group?
Built-in team building through rafting and kayaking activities
Fun, memorable stories for a lasting impression your group can share with family and friends
Introduction of a technical skill, which is difficult for most individuals to learn on their own
Bragging rights for your group, "My summer camp went rafting and kayaking!"
Additional educational opportunities are found on the Northwest's Wild and Scenic Rivers, rich in ecology and history
By adding a whitewater experience to your program, your group leaders can focus on specific goals while we take care of the logistics, equipment, and specialized instruction on the whitewater. We want to be your partner, helping to meet your high standards for professionalism in the outdoors.
Most of all, your group will have fun with a unique exprience, not found in other outdoor programs.
Read More