The RubyJune Inn
The RubyJune Inn is located next door to Wet Planet Rafting, making it the perfect overnight stay for your rafting adventure. Nestled directly across from the White Salmon River, the Ruby June Inn is warm and welcoming for travelers, adventure lovers, and locals alike. Share in the community with special events, chef-inspired dinners, and fantastic wine as you explore the beauty of the Columbia River Gorge. Enjoy the cozy circa 1890s brick IceHouse Wine Bar, featuring a revolving menu of favorite local and boutique wines from around the world. A simple, locally sourced breakfast is included with your stay, and artisan nibbles can be enjoyed in the bar.
Bonus: a complimentary beverage when you arrive!

10% discount on your entire reservation
Please note:
There is a 2-night minimum stay for weekends, Friday & Saturday nights.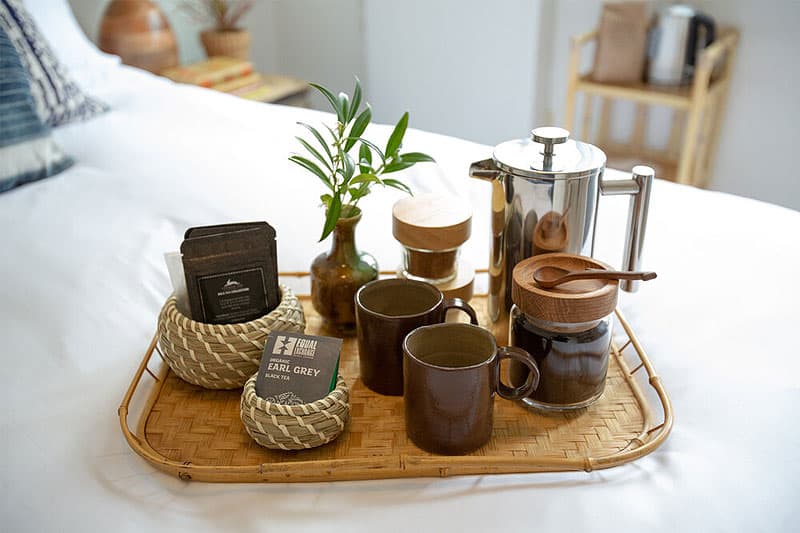 The RubyJune Inn Rooms
Their five guest rooms host private baths and are thoughtfully sourced with fresh linens, rich textiles, vintage touches, and the work of local artists.
All rooms offer free WiFi, local French press coffee and teas, custom mugs (also available for purchase!), hot water kettle, earplugs, blow-dryers, extra blankets, a canvas bag to borrow, body lotion, hand soap, shampoo, and conditioner.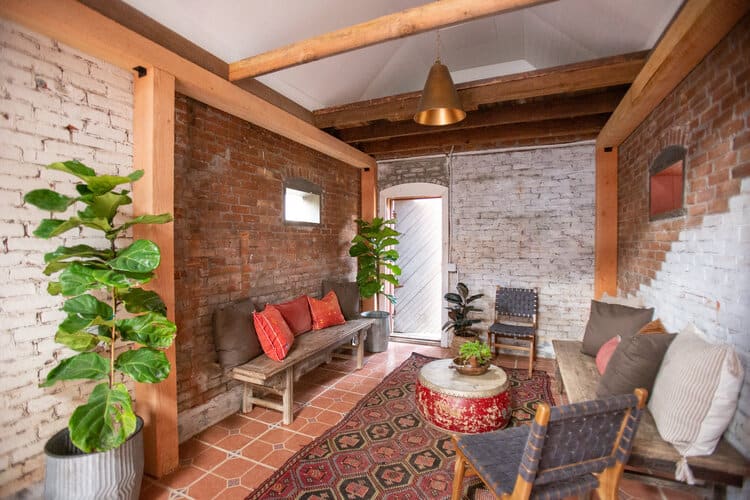 The Icehouse Bar
This cozy circa 1890s brick IceHouse Wine Bar is the perfect way to end your day of exploring in the Columbia River Gorge. A small place tucked near a river, where travelers and locals merge, and where ideas, friendships, and connections are made amidst conversations, a dynamic glass of wine, and maybe a vinyl album or two.