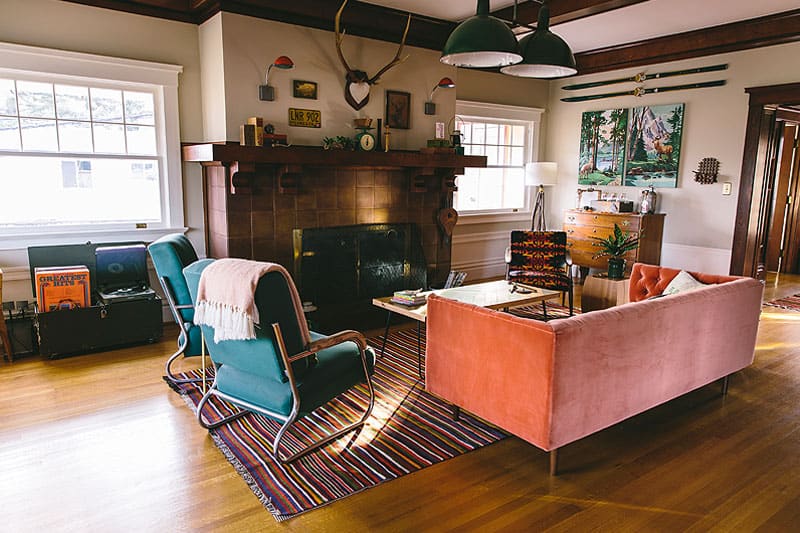 Lodge 902
Lodge 902 is conveniently located in downtown Hood River, close to all the best restaurants and shops, and just 15 minutes from Wet Planet. What was once a Victorian-style B&B is now a gorgeous boutique space for the modern adventurer. 
The lodge sleeps 16, and is perfect for groups, family gatherings, wedding parties, bachelor and bachelorette parties, corporate retreats, or team-building events. If you're looking for the perfect space to accommodate groups, this is it (though you can also rent by the room).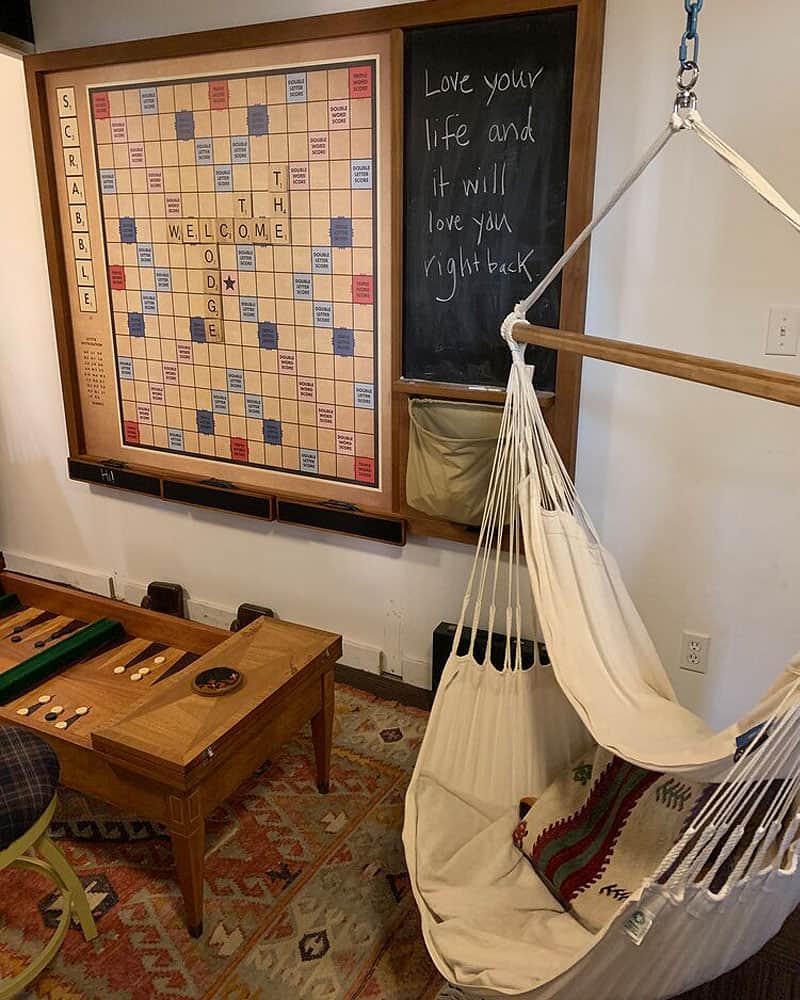 Unique Amenities – Commercial Kitchen & Entertainment Area
The most unique amenities at Lodge 902 are a stocked commercial kitchen with 2 fridges, 2 ovens and anything you would need to cook for a big group. You'll be able to kick back in the dining room with a home-cooked meal and your favorite people.
They also have an amazing entertainment area, which includes a movie room. There are board games, including giant wall Scrabble and giant backgammon, as well as old-school video games, such as a Ms. Pac-Man machine that has Frogger, Space Invaders and 45 other old school games!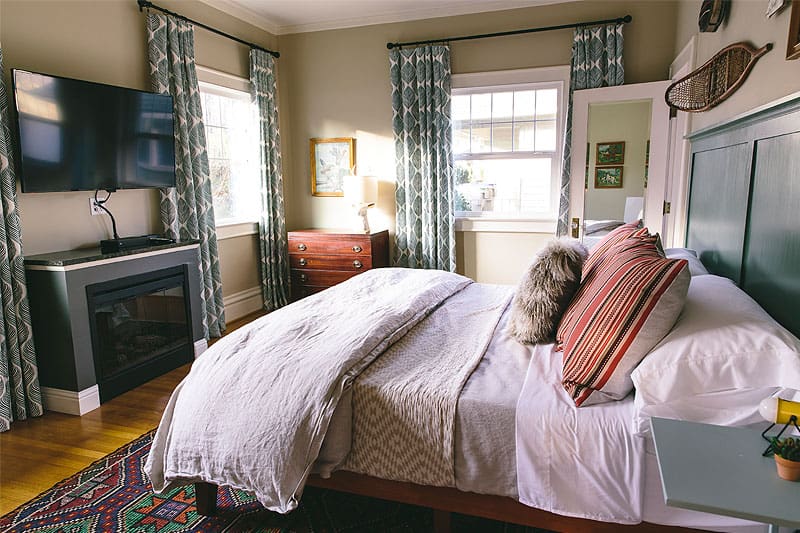 Lodge 902 Rooms
Each bedroom is nicely decorated with an adventure-oriented, camp style. It's clearly inspired by the community of outdoor adventure in which it resides! Each bedroom even has its own bathroom. There are also two king bedroom apartments on the bottom floor, in addition to the main house.
Bedroom Configuration:
Main Level: 1 king en suite and 1 queen en suite
Top Floor: 3 queens en suites (1 with a river view and gas fireplace) plus 1 king en suite (with gas fireplace and single sleeper sofa).
On the ground level there are 2 apartments. One has 1 king bed, kitchenette and private bathroom. The other has 1 king bed, full kitchen, living room and private bath.