Built in 1912, Gorge View is a small Victorian-style bed and breakfast located on a quiet residential street just a few blocks from downtown Hood River's favorite shops and restaurants.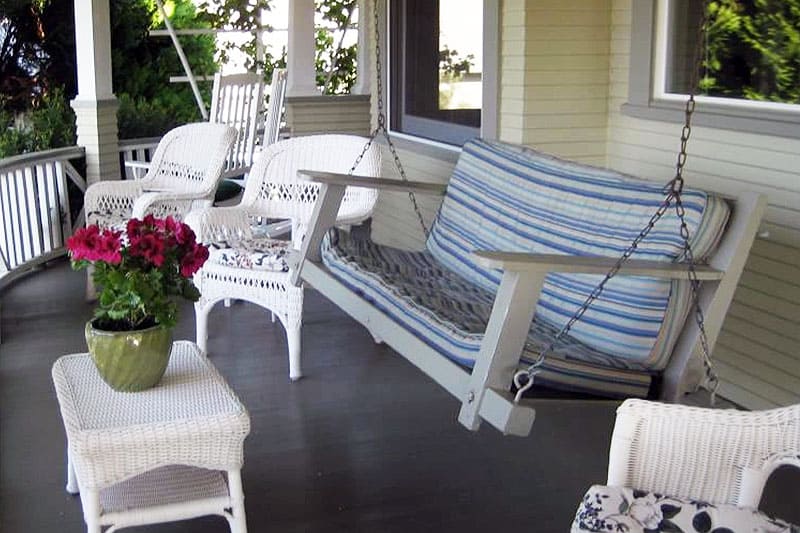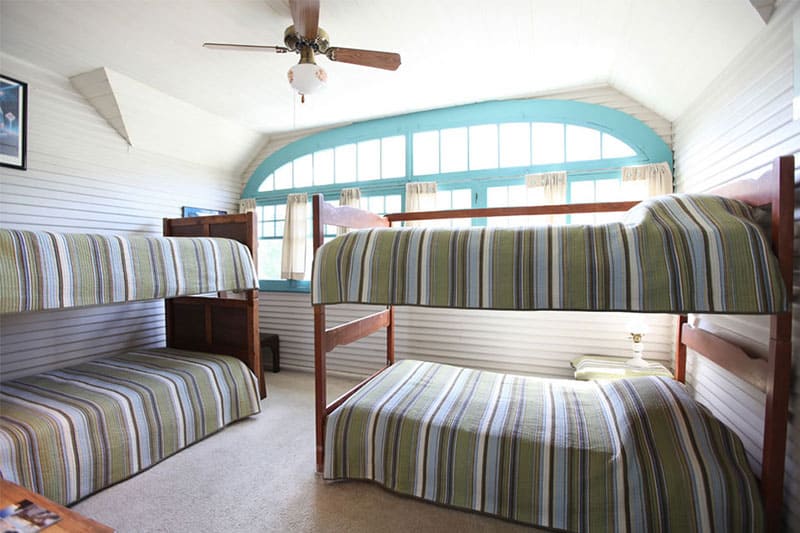 The Rooms
THE BLUE ROOM has a queen bed and a wonderful view of the Columbia River and snow-capped Mt. Hood. The bathroom is shared and just across the hall. Another bathroom is directly downstairs.
THE GREEN ROOM is bright and large, with a queen bed and two twin beds. It can easily accommodate two, three, or four guests. The bathroom is across the hall, and another bathroom is just downstairs.
THE COTTAGE ROOM is very quiet and private. It is just removed from the main house and has a queen bed and a set of bunk beds. This room has a private bathroom, entrance, TV, and is also the perfect family-friendly room as it provides a bit more privacy.
THE BUNKROOM is a great economical option for those looking to save a few bucks. You can book one bunk or all four.
They also offer 'The Gorgeview Duplex,' their two-bedroom apartment next door, if you need more space!
Amenities
Their Hood River bed and breakfast rates include a full homemade breakfast made from fresh local ingredients – Dutch Babies, Huevos Gorge View, blueberry cakes, French toast, sumptuous omelets, homemade muffins, and plenty of fresh fruit are all part of our morning. Coffee and juice are always available for early birds, and we also serve fresh espressos and cappuccinos.
They also offer free Wi-Fi, storage for your recreational toys, and even an outdoor shower perfect for rinsing off that mountain bike dirt or river water!
Located only 20 minutes from Wet Planet's base, this is the perfect place to stay for your Gorge getaway!